Trending:
How to replace eggs in cutlets: just one ingredient that will make the dish perfect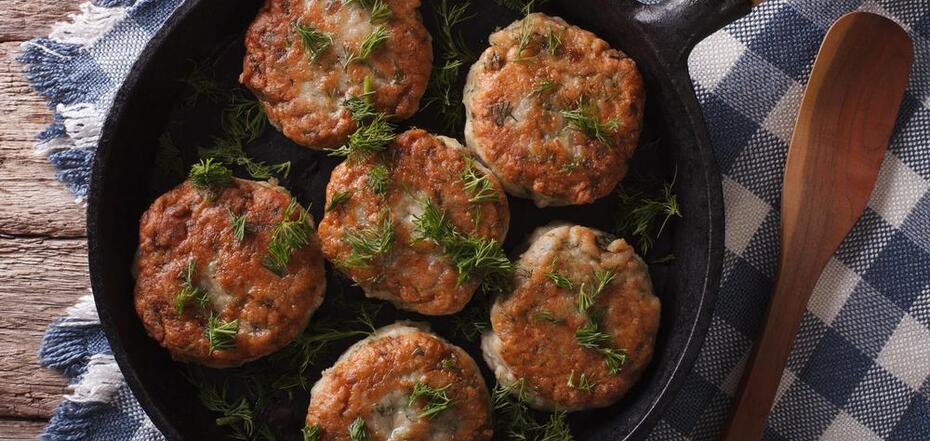 Minced meat cutlets in a frying pan. Source: depositphotos.com
It would seem that eggs are the most important ingredient of the cutlet mince. They help the dish to hold its shape and not disintegrate. However, if the mince itself is already fatty and juicy, it is better to abandon eggs, using an alternative.
FoodOboz editorial staff has collected information and will tell you what to replace eggs in minced meat for cutlets.
The simplest alternative to eggs in cutlets is oat flakes. They are practically not felt in the flavor, in addition, make the dish more tender and juicy. For cutlets, fine or medium grits are suitable.
Important: before adding the ingredient to the cutlets, the flakes should be poured with boiling water and left for a few minutes to infuse.
Foodblogger Julia Simonchuk(cook_julija_simonchuk) shared a recipe for eggless cutlets on her Instagram page.
Ingredients:
chicken fillet - 600 g
hard cheese - 100 g
butter - 50 g
onion - 1 pc
garlic - 1 clove
breadcrumbs - 1 tbsp.
salt, pepper - to taste
Method of preparation:
1. Put the onion and garlic in the blender bowl. Grind until smooth.
2. Next, add the chicken and blend again until smooth.
3. Place the resulting mixture in a bowl, add room temperature oil, salt and pepper and grated cheese. Mix everything thoroughly.
4. Finally add breadcrumbs and mix.
5. Form cutlets and fry on a frying pan. Done!
Earlier OBOZREVATEL wrote that you can add to cutlets instead of bread.