Trending:
How to prepare tomatoes for winter without sterilization: sharing the technology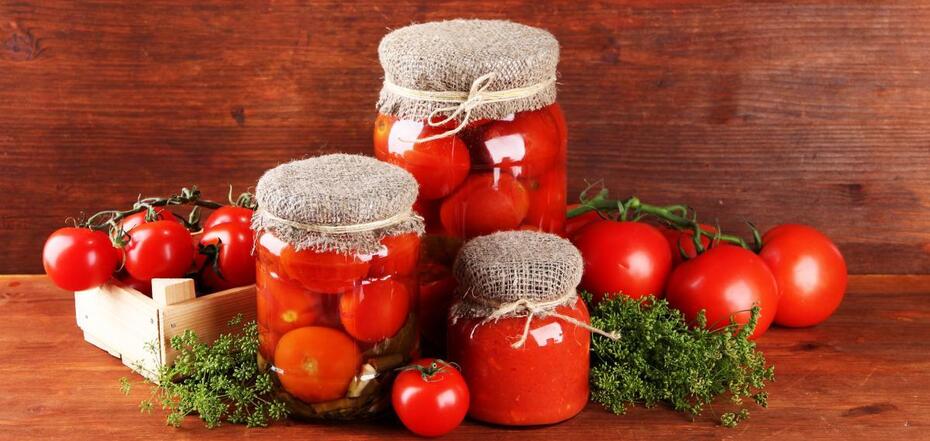 Tomatoes for the winter without sterilization. Source: depositphotos.com
In order for pickled tomatoes all winter to retain a good taste and appearance - jars are usually sterilized. But this is a rather long process. Therefore, if you need to prepare canning quickly, use the following technology.
The idea of cooking pickled tomatoes without sterilization for the winter is published on the page of foodblogger Elena Stadnyk ( o.stadnyk_ ) in Instagram. Due to the fact that tomatoes are poured steep boiling water and then hot marinade - additional sterilization is not needed.
Method of preparation:
1. At the bottom of a 2 liter jar put:
garlic - 2 cloves
1 bay leaf
bunch of carrot and parsley haulm
2. For the marinade for 6-7 liters mix:
3 liters of water
200 g sugar
200 g vinegar
4 tbsp. salt (without a slide)
3. Pour steep boiling water over the tomatoes for 20 minutes.
4. Put the lids on top (you can cover with an additional towel).
5. Drain and pour in boiling marinade, cover and wrap until cool.
6. You can do with this marinade and usually sterilize for 5 minutes (then do not pour boiling water).
Also on OBOZREVATEL you can read recipes: