Trending:
How to prepare a delicious dressing for borscht with beets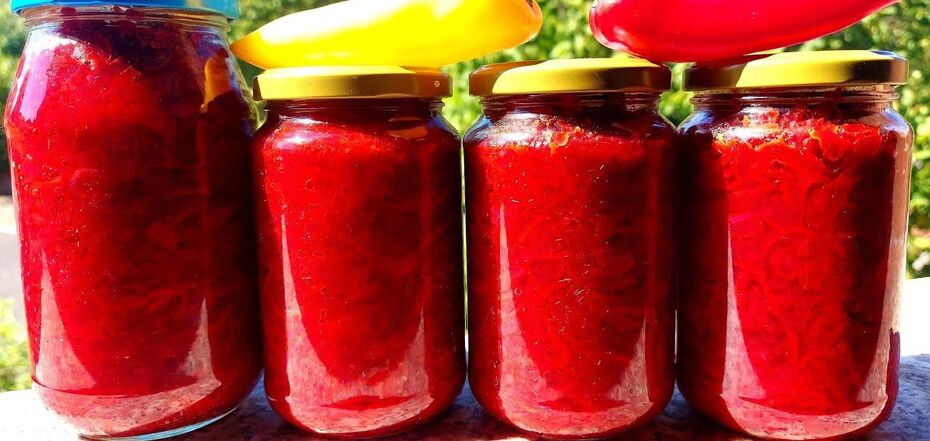 Beet borscht dressing. Source: Screenshot from a YouTube video
Borscht dressing from beets is very convenient because it speeds up the process of cooking borscht. In addition, it is very easy to prepare at home, using available ingredients. It is preserved perfectly and can be eaten instead of borscht.
Food blogger Yulia Fedorenko (fedorenko_pp) shared a recipe for beet dressing for borscht on her Instagram page.
Ingredients:
vegetable oil - 200 g
onion - 1 kg
pepper - 1 kg
tomatoes - 3 kg
beet - 3 kg
carrots - 1 kg
vinegar - 100 g
salt - 100 g
sugar - 200 g
Method of preparation:
1. First you need to pour oil into a pan and heat it up. Cut the onion in half rings and fry until transparent.
2. Cut the peppers into straws and add to the onions when they become transparent. Pour tomato juice (for this you need to grind tomatoes in advance in a blender or meat grinder). Stew for a few minutes.
3. Grate the beet and add to the total mass. Stew for a few minutes.
4. Grate and add carrots.
5. Add vinegar, sugar and salt. Cook for 1-1.5 hours.
6. At this stage, the hot mass should be poured into clean sterile jars and rolled up with lids. Done!
Also on OBOZREVATEL you can find recipes: