Trending:
How to pickle sweet tomatoes with honey: a recipe for successful preservation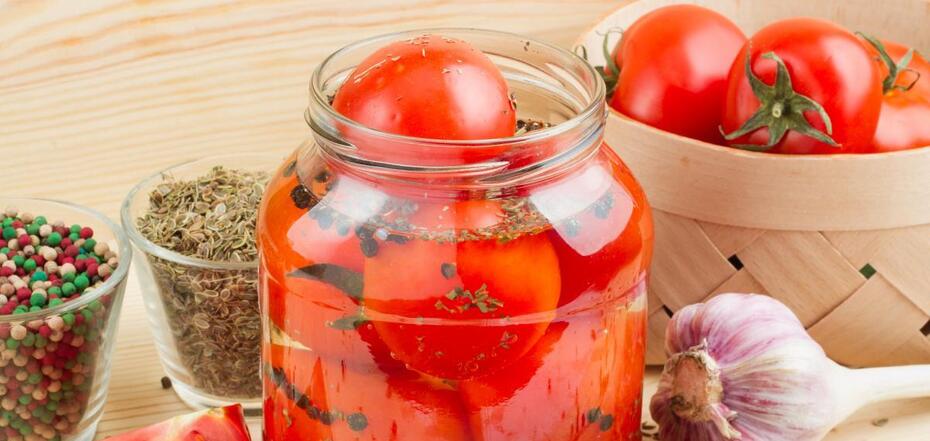 Pickled tomatoes for the winter in jars. Source: depositphotos.com
Pickled tomatoes in jars are a delicious and juicy snack for all occasions. You can pickle them with marinade or brine, whole or in halves, and add garlic, onions and herbs. The most important thing in preserving is to observe proportions.
Food blogger Oksana Dorosh (oksana_dorosh_rezeptu) shared a recipe for pickled tomatoes with honey for the winter on her Instagram page.
Ingredients for a jar 0,5 liters:
tomatoes - 350 g
herbs: dill, currant and cherry leaves, bay leaf, etc. (optional)
garlic - 3 cloves
peppercorn pepper
salt - 1 tsp.
honey - 1 tsp.
vinegar 9% - 0.5 tbsp. l.
Method of preparation:
1. First you need to wash the tomatoes and place in clean jars.
2. Add garlic and peppercorns to the tomatoes.
3) Pour salt into each jar, add honey and vinegar. Fill the jars with water (preferably boiled) and cover with lids.
4. Sterilise the tomato jars from the moment they boil for about 7 minutes.
5. After sterilisation, roll up the lids, turn the jars upside down and leave them to cool completely. It's ready!
You can also find more recipes on OBOZREVATEL: