Trending:
How to pickle bell peppers in 30 minutes deliciously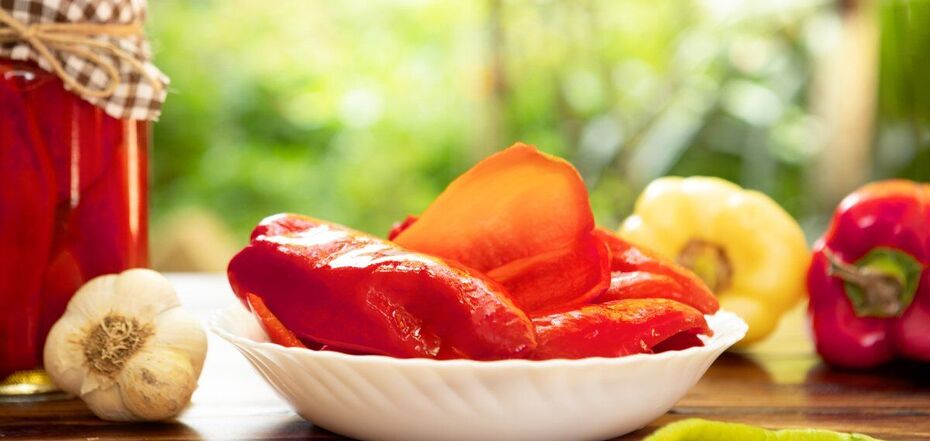 Pickled bell peppers. Source: depositphotos.com
Pickled bell peppers are a delicious appetizer that can be made for the winter quickly. It is worth noting that the vegetable goes well with herbs, garlic, citrus juice and classic spices that make the dish moderately sweet and spicy.
Food blogger Iryna Redko (irisha_redko) shared a recipe for pickled peppers in 30 minutes on her Instagram page.
Ingredients:
bell peppers - 6-8 pcs.
sunflower oil - 100 ml
garlic - 3-4 cloves
greens - a bunch
salt - 1 tsp
sugar - 1 tbsp
lemon - 1 pc
Method of preparation:
1. First, wash and bake pappers at 200 degrees for 20-30 minutes.
2. Put the baked peppers on a plate, cover with foil and leave for 30 minutes. Then peel them and remove seeds.
3. To prepare the marinade, mix salt, juice of half a lemon, sugar, oil, chopped herbs and garlic.
4. Layer the peppers and herbs in a container until you run out of ingredients. Leave in the refrigerator for 30 minutes. Enjoy your meal!
You can also find more recipes on OBOZREVATEL: