Trending:
How to peel strawberries quickly without getting your hands dirty: an unexpected way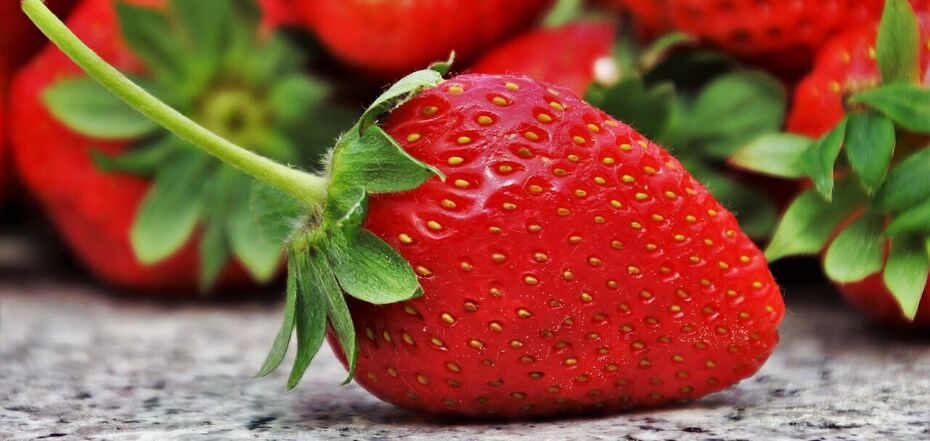 Homemade strawberries. Source: pixabay.com
The summer berry strawberries are adored by everyone. But when you have to clean it in large quantities, it becomes a time-consuming process. Also, you can often get your hands dirty.
Food blogger Oksana Kretsul(oksana_kretsul) on her page in Instagram shared a simple way to quickly peel strawberries and not to get your hands dirty.
Yes, for this method you will need one cutlery - a fork.
Next, the technology is as follows: take a berry in one hand and a fork in the other. After that, stick the fork under the stalk, and gently lifting the device, pull out the green stalk. In this way, peel all the strawberries. Done!
It's no secret that strawberries are a great berry for making easy desserts. The food blogger Oksana Pashko on her YouTube channel(Cooking with Oksana Pashko) shared a recipe for a strawberry dessert, which you can easily make in 10 minutes.
Ingredients:
strawberries - 250 g
water - 200 ml
sugar - 60 g
starch - 50 g
coconut chips - 30 g
Method of preparation:
1. First prepare the strawberries: wash them and tear off the stalks. Put them in a saucepan.
2. Pour in the sugar and whisk with an immersion blender until smooth.
3. Add water and starch to the mass. Stir with a whisk and put on the fire. Cook on a medium heat, stirring. After boiling, cook for 1 minute more and remove from the stove.
4. The hot mass transfer to a bowl and leave to cool. Then put the lid on and leave to set in the fridge.
Previously, OBOZREVATEL reported how to cook the cake "Broken Glass" with strawberries.