Trending:
How to make rice porridge that even children can eat: two delicious options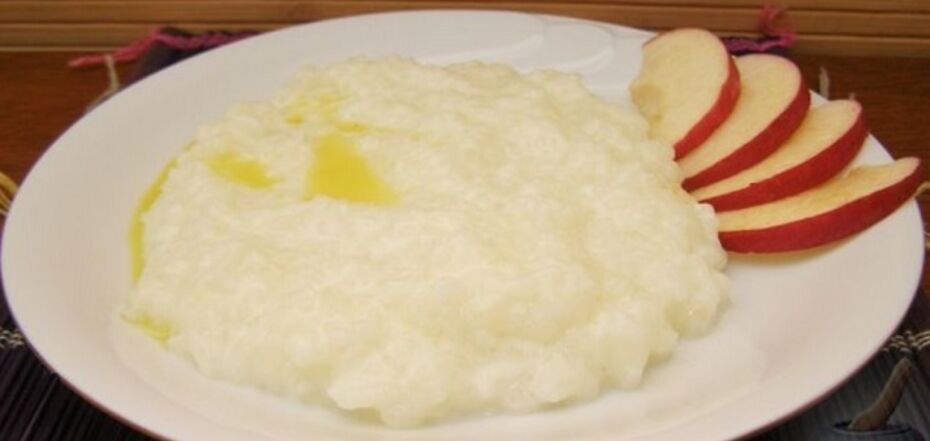 Rice porridge recipe for kids
As a rule, children do not really like cereals and it does not matter whether they are cooked with milk or water. In this case, you should experiment and combine them with other ingredients: sweet fruits or berries.
One of the cooking blogs(moireceptuforeva) on Instagram shared two simple recipes for making rice porridge with apple, which is sure to please children.
Ingredients:
apples - 2 pcs.
rice - 0,5 tbsp.
sugar
ground cinnamon
butter
water - 1.5-2 tbsp.
Directions for preparation (suitable for children from 2 years):
1. Put a piece of butter in a saucepan or sauté pot.
2. Peel and chop the apples, pour them into a saucepan and add a little sugar. Place on the fire and simmer the apples without a lid. Let them caramelize.
Rinse thoroughly and add the rice, ground cinnamon and water (pour 1.5 glasses at first, and top up if necessary). Cook under a lid over low heat until tender, stirring occasionally.
Method of preparation (suitable for children from 9 months of age):
1. Rinse the rice thoroughly and put it in a saucepan.
2. peel and chop the apples and add to the rice. Also pour the cinnamon and water (first pour 1.5 glasses and if necessary, add more). Cook under the lid on low heat until tender, stirring occasionally.
3. At the end of cooking add a piece of butter.
Also on OBOZREVATEL you can read the recipes: