Trending:
How to make pumpkin jam: it's flavorful and thick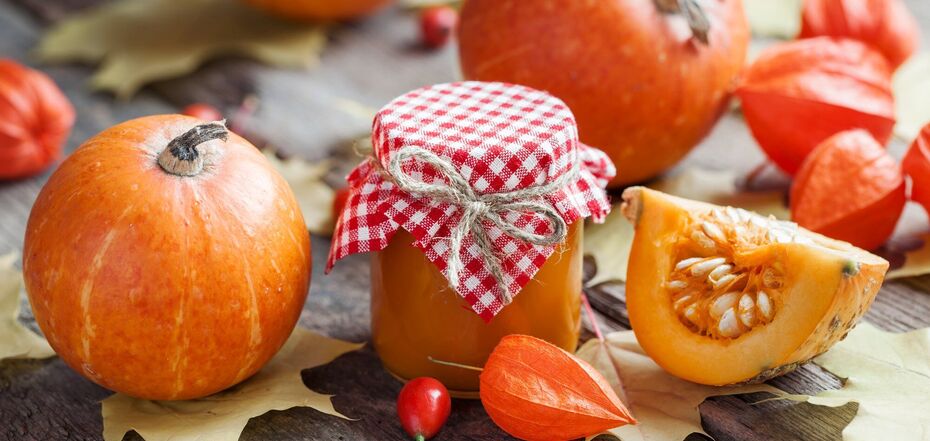 Pumpkin jam. Source: depositphotos.com
Pumpkin jam is an unusual but delicious preparation that will delight the whole family. The most important thing in cooking is to choose the right vegetable: it should be crispy, fresh and sweet. In this case, the jam will be thick and have a beautiful color. In addition, it is very tasty to complement it with citrus fruits.
Food blogger Kateryna Rameniuk (katya_remenuk) shared a recipe for pumpkin jam on her Instagram page.
Ingredients:
pumpkin - 3 kg
sugar - 1.5 kg
orange - 1 kg
Method of preparation:
1. First you need to prepare the pumpkin, namely peel it and cut it into cubes.
2. Add sugar to the prepared pumpkin and mix.
3. Next, grate the pumpkin zest and add it to the pumpkin. Put everything on medium heat.
4. Meanwhile, peel the orange and grind it with a blender. Add the resulting puree to the total mass. Stir to combine. Bring to a boil and cook for 1 hour.
5. At this stage, you can pour the jam into sterile jars (you can grind the mass with a blender or leave it in cubes) and roll up the lids. Cool completely (after that, the food blogger advises to digest the jam again). It's ready!
Earlier, OBOZREVATEL reported how to make apple jelly galarette.