Trending:
How to make original and hearty scrambled eggs for breakfast: top 3 ideas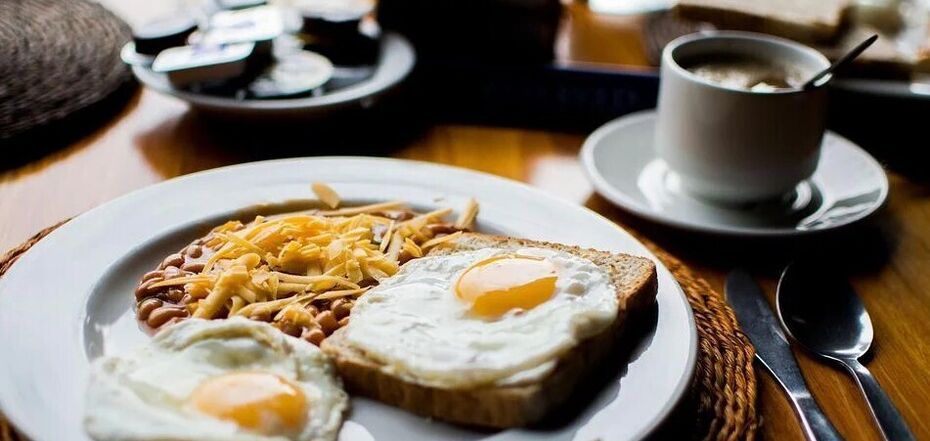 Scrambled eggs for breakfast in a new way. Source: Pixabay
Eggs are often eaten fried for breakfast. But such a meal is not very filling and you soon want to eat again. So you can use one of the following ideas to really have enough energy for lunch.
Three interesting ideas for cooking scrambled eggs for breakfast were shared by food blogger Dariia with the nickname darya._.starokozhko on Instagram. Many seasonal vegetables are combined here, as well as a variety of cheese.
1. Baked omelette with mushrooms and tender feta
eggs - 2
mushrooms - 3 (medium)
coconut oil - 2-3 g
courgette - 5 thin slices
cherry tomatoes - 2
feta salad - 23 g
Method of preparation:
1. Chop the mushrooms into thin slices.
2. Fry in the coconut oil (high heat until lightly golden, stirring).
3. Mix the mushrooms and eggs in a bowl, season with salt/spice to taste.
4. Line a baking dish with slices of raw courgette.
5. Pour over the egg and mushroom mixture. Place tomatoes cut in half in the middle.
6. Crumble in the feta.
7. Bake at 180 degrees for 10 minutes at the normal temperature. Then activate the convection setting and finish baking until the eggs are cooked.
2. Scrambled eggs in courgette noodles
eggs - 2
raw courgette - 1/2 medium
tomato - 1/2
Spices: dried tomato/pepper/dried garlic/basil
Method of preparation:
1. Grate 1/2 of a medium sized courgette into a pan with a koray carrot grater.
2. Add 1/2 of a tomato, cut into thin semi-circles.
3. Braise over low heat, without oil, stirring (until the courgette is soft).
4. Make two holes in the vegetables, break the eggs into them, season with spices and salt, cover and cook until whites take up on the yolk.
3. Frittata with vegetables
Ingredients:
eggs - 2
raw courgette - 50 g
cherry tomatoes - 3
coconut oil - 1 g
Method of preparation:
1. Grate courgette and beat with eggs into an omelette.
2. Add salt and season.
3. Pour into the pan with a drop of coconut oil, arrange the tomatoes on top (cut into 6 pieces each beforehand).
4. Cook under a lid, turning to the other side with a lid too.
Also on OBOZREVATEL you can read the recipes: