Trending:
How to make mayonnaise without chicken eggs and milk: a simple recipe in 1 minute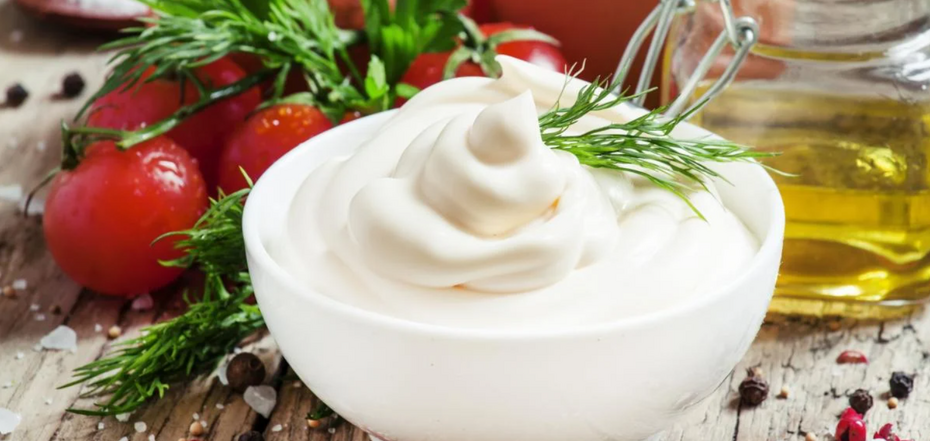 Recipe for homemade mayonnaise. Source: depositphotos.com
Safe and healthy mayonnaise is easy to prepare at home. Traditionally, the sauce is based on chicken eggs or milk. But there is a very simple alternative.
Foodblogger Catherine Shevetovskaya(shevetovskaya) on her Instagram page shared a recipe for homemade mayonnaise from quail eggs and vegetable oil, which you can make in 1 minute.
Ingredients:
vegetable oil (refined sunflower) - 100 ml
quail eggs - 3 units
salt - 0,5 tsp.
sugar - 0,5 tsp.
pepper - pinch
mustard - 1 tsp.
lemon juice - 1 tsp.
Method of preparation:
1. In the bowl of a blender add all the necessary ingredients. Eggs should preferably be added first and so as not to damage the yolk.
2. Beat the mayonnaise with an immersion blender and set it directly on the yolks. Thus, start cooking at maximum speed. At the beginning it is better not to lift the blender from the bottom of the bowl, but when the mayonnaise begins to thicken and become white, you can slowly drive the blender to make the mass more homogeneous. The whole process takes about 1 minute.
As a side note:
- Instead of vegetable oil, the food blogger advises not to use olive oil, otherwise the mayonnaise will be bitter.
- If you want mayonnaise to be liquid - add less oil, for a thick sauce on the contrary - it needs more.
- The mayonnaise has a shelf life of about 3 days.
- The mayonnaise should always be stored in the refrigerator.
Also on OBOZREVATEL you can read the recipes: