Trending:
How to make beer sponge cake that always turns out puffy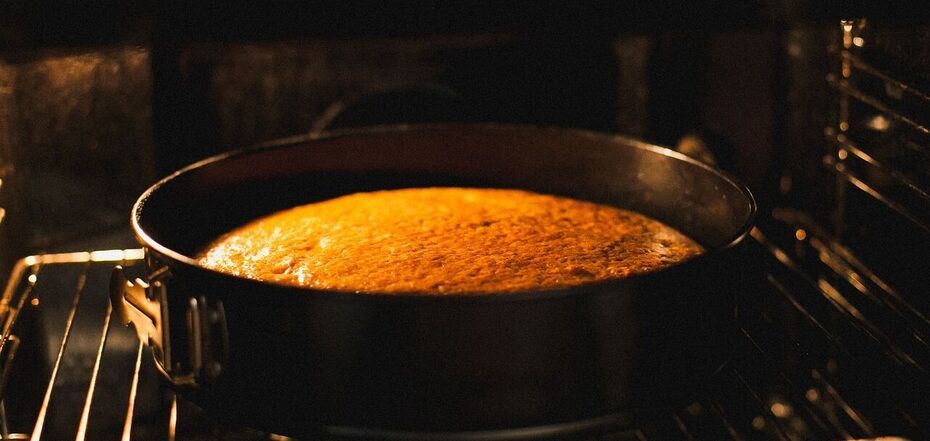 Moist and fluffy beer sponge cake. Source: pixabay.com.
Sponge cake is the basis for many popular desserts. But it is quite difficult to prepare it because the mass often falls off and turns out to be clogged inside. Therefore, the best option will be to use the following technology and make the cake with beer.
The idea of cooking a lush sponge cake that always turns out successful is published on the page of a food blogger with the nickname eatme_daily on Instagram. Beer has its natural yeast, so the dough will rise anyway.
Ingredients for a 20-24cm round mold and a 21cm square mold:
beer - 250 ml
butter - 250 g
flour - 280 g
sugar - 350 g
cocoa powder - 100 g
kefir 2.5% - 100 ml
eggs - 2 pcs
baking soda - 1 tsp.
vanilla sugar or vanilla extract - 10 g
Method of preparation:
1. Prepare the mold: place foil on a baking tray, put parchment paper on it, put a split ring on top and wrap it.
2. Preheat the oven to 150-160 degrees.
3. Dice butter. Send it to a saucepan, pour in beer and place on the stove. Heat over medium heat until butter is melted (stirring occasionally). Add sugar and vanilla and stir.
4. Add sifted cocoa and stir.
5. Mix eggs and kefir, pour some of the chocolate mixture in here and stir.
6. Pour the rest and stir. Sift the flour and baking soda (2-3 times), mixing thoroughly each time.
7. Pour the batter into the mold and put in the oven.
8. Bake until ready for 40-50 minutes.
9. Let the finished biscuit cool, pass a knife along the walls and pull it out. While still warm, wrap in cling film and send overnight in the refrigerator.
A few cooking tips:
1. Do not open the oven for the first 30 minutes.
2. It can be cut after a few hours, but it is very fragile and delicate, it is best to let it stand and then it will be tastier.
Also on OBOZREVATEL you can read the recipes: