Trending:
How to freeze zucchini so that they don't stick together: the secret way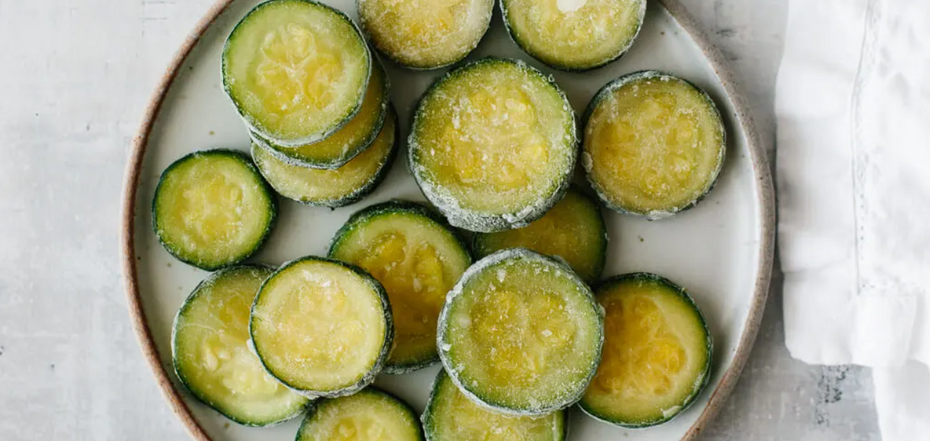 Frozen zucchini. Source: downshiftology.com.
Freezing is one of the best ways to preserve vegetables for the winter. What is most important is that in this way they do not lose their flavor and remain useful. However, it pays to know how to do it correctly.
One of the blogs about nutrition and complementary food(prikorm_kids_menu) in Instagram published a method that will help housewives learn how to properly freeze zucchini for the winter.
What most housewives usually do is cut up vegetables, immediately put them in a container and freeze them.
However, according to a food blogger from the blog, this is not the way to do it at all. It is in this way that zucchini stick to each other, forming a large solid lump, which then is not convenient to use in cooking. After all, you will have to defrost the whole tray completely beforehand.
In order to properly freeze zucchini, you need:
1. First wash and dry the vegetables.
2. Cut them into rings or half rings.
3. Place on a cutting board on top of each other and freeze in the freezer.
4. When the vegetables are frozen, take them out and transfer them to a container. In this way, freeze the zucchini again and store for a long time. Done!
Also on OBOZREVATEL reported how to properly fry zucchini in flour, so that they do not burn and were soft inside and crispy on the outside.