Trending:
How to freeze pumpkin to keep it healthy and tasty: three ways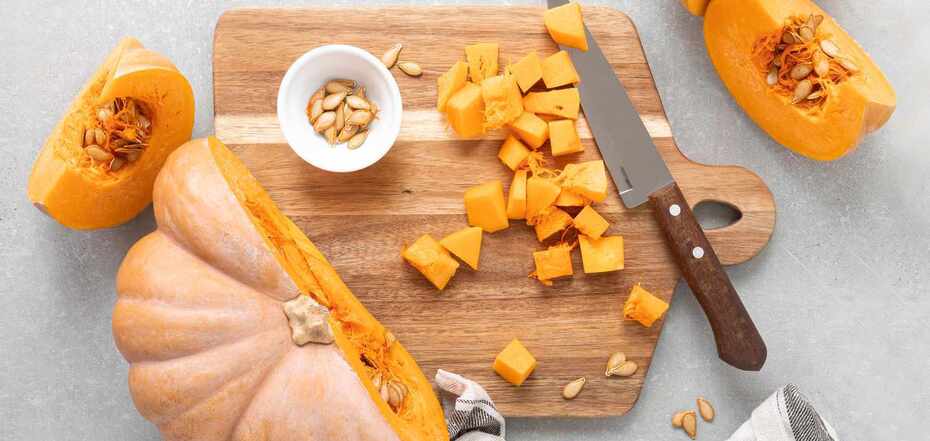 How to freeze fresh pumpkin. Source: realsimple.com
Fresh pumpkin is the basis for many delicious and healthy dishes: mashed potatoes, soups, salads, and even baked goods. In addition, the vegetable can be preserved for the winter and used for cooking, namely, frozen.
One of the blogs about children'smenus and complementary foods(prikorm_kids_menu) on Instagram published three ways to freeze pumpkin for the winter.
Grated
To do this, wash and peel the fresh pumpkin. Next, grate the vegetable on a coarse grater. Finally, pack the chopped pumpkin in ziplock bags and put it in the freezer.
Cut up
To do this, wash and peel a fresh pumpkin. Next, cut it into medium-sized cubes, place them in a single layer on a board, and freeze them in the freezer. Then take out the frozen pieces of vegetable and pack them in ziplock bags.
In the form of mashed potatoes
First, wash the fresh pumpkin, peel it, and cut it into random pieces. Put the vegetable on a baking sheet and bake in the oven until tender. Mash the baked pumpkin to a puree and pack it in an ice cube tray.
You can also find more recipes on OBOZREVATEL: