Trending:
How to freeze green onions for winter: the greens remain useful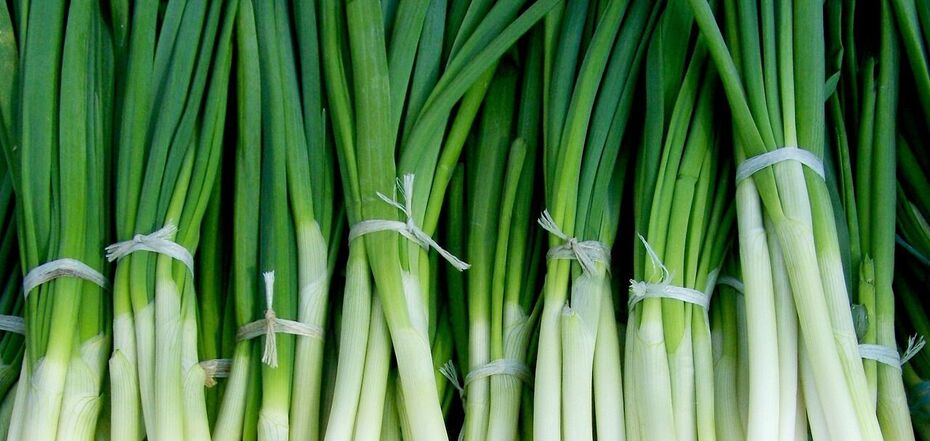 How to freeze green onions
To preserve the taste and freshness of green onions for the winter, it is better to freeze them. However, you need to do it correctly, so that the greens retain their useful properties.
The editors of FoodOboz will tell you how to freeze green onions for the winter.
Freezing technology:
1. First you need to prepare green onions: leave only fresh greens, wash them, cut off the roots and dry parts.
2. After that, the onion should be cut into small pieces.
3. After you cut all the greens, they should be placed in plastic containers or bags for freezing. They need to be sealed tightly, so that no air can penetrate, as this nuance also affects the taste.
4. Put the container with onions in the freezer. You can use it in all dishes: soups, sauces, stews, omelettes.
In addition to freezing, green onions can be salted in jars. FoodOboz editorial staff will share with you a simple recipe.
Ingredients:
green onions - 1 kg
salt - 200g
Method of preparation:
1. First, you need to prepare the greens for cooking, namely rinse several times in cold water until the water becomes clear. After that, place them on paper towels and dry them well.
2 You should also sterilize or scald the jars with boiling water, and be sure to dry them.
3. After the greens have dried, they need to be shredded.
4. Next you should mix the prepared greens and salt.
5. Place the herbs and salt in jars, tightly tamping. At the same time you should leave a little space at the neck, because the juice will be released in the process.
6. Close the jars with lids (preferably take self-sealing or use capron lids). Store in the refrigerator.
Earlier OBOZREVATEL reported how to freeze dill correctly and useful.