Trending:
How to dry tomatoes in a conventional oven: the easiest way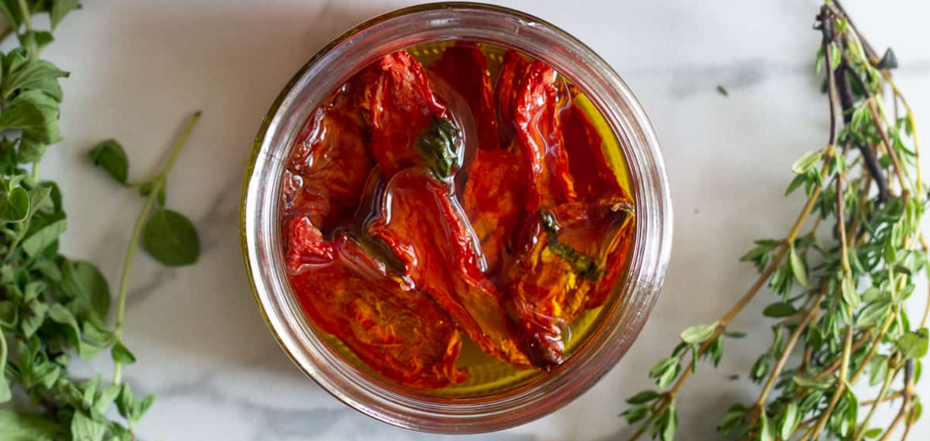 Sun-dried tomatoes in the oven. Source: edibletimes.com
Sun-dried tomatoes are a delicious addition to baked goods, first courses, or simply as an independent snack. Traditionally, special devices are used to cook such vegetables. But even if you don't have one, a regular oven will do just fine.
The idea of making homemade sun-dried tomatoes in the oven was published on the Instagram page of food blogger Yulia with the nickname julia_krasa . It is very important to choose fleshy varieties of tomatoes for cooking.
Method of preparation:
1. A fleshy tomato variety is best for drying.
2. Wash the tomatoes, cut out the hard stem (if any), cut them in half and place them on parchment.
3. Season with salt, dried oregano or Italian herbs.
4. Drizzle with vegetable oil and cook in the oven at 60-70 degrees for 5 hours.
5. If the oven is gas/old/not equipped with an airing mode and such low temperatures, you can leave the door slightly open to allow for faster evaporation of moisture. Too high a temperature will make baked tomatoes, not dried ones, so it's important that it's no more than 70 degrees, because it's the slowest evaporation that's needed.
6. Put the finished dried tomatoes in a glass jar.
7. Add a few cloves of garlic and pour in the oil.
8. If you store it in the refrigerator, pour it with cold oil.For long-term storage (not in the refrigerator), you need hot oil.
You can also find more recipes on OBOZREVATEL: