Trending:
How to deliciously close bell peppers for the winter: share detailed proportions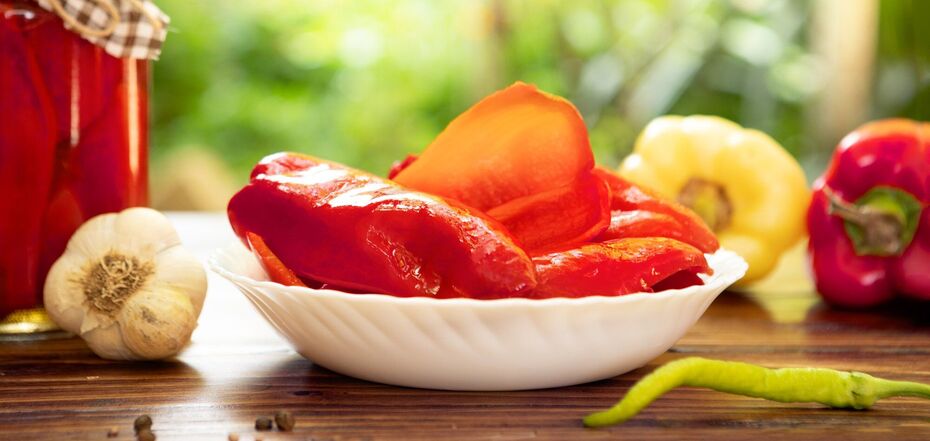 The most successful recipe for pickled peppers for the winter. Source: depositphotos.com
Bulgarian peppers in fresh form have a very piquant saturated flavor. It is juicy and sweetish. Therefore, it will be a very successful idea to canned such a product for the winter. If you observe the correct proportions - you will get a delicious appetizer that will complement any sweet table.
The idea of cooking pickled bell peppers for the winter is published on the page of foodbloggerOksana Dorosh(oksana_dorosh_rezeptu) in Instagram. The following technology is classic, but it is behind it that peppers are preserved for a long time and do not lose color.
Ingredients:
Where the proportion says "cup" - by volume it is 250 ml
3 kg bell peppers
2 tbsp. salt
1 cup sugar
1 cup vinegar
1 cup of tomato paste (you can use tomato sauce)
1 cup of water
1 cup of oil
Method of preparation:
1. Cut the peppers into bite-size pieces.
2. Place in the pot.
3. Add all other ingredients.
4. Cook over moderate heat for 20 minutes from the boiling point.
5. Spread into jars and sterilize for another 15 minutes.
Also on OBOZREVATEL you can familiarize yourself with recipes: