Trending:
How to cook tender and flavoursome corn porridge: sharing a recipe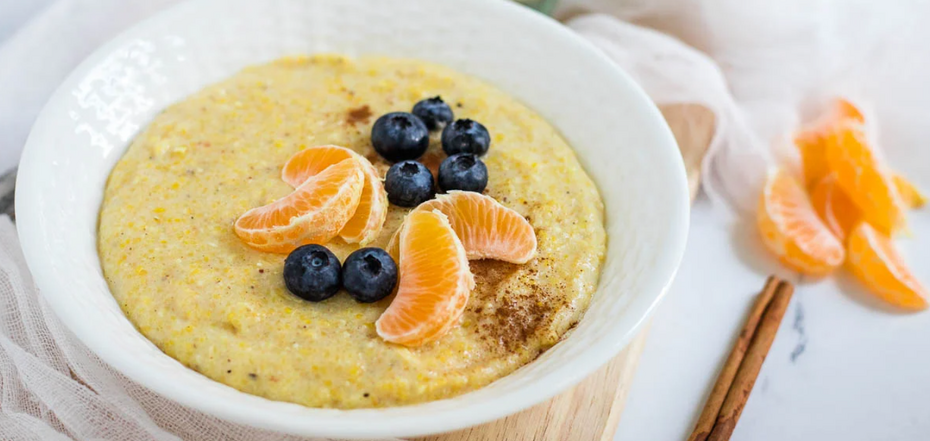 Corn porridge with water. Source: keepingthepeas.com
Corn porridge is a very satisfying and tasty cereal. You can cook it with water and milk, add sour cream, cream or butter. To prevent the dish from having so-called lumps, it is important to stir it constantly during the cooking process. This way, the porridge will not burn and will have the perfect consistency.
Food blogger Diana Kuzina (dian_kuzina) shared a recipe for boiled corn porridge with sour cream and butter on her Instagram page.
Ingredients:
corn groats - 50 g
water - 300 ml
butter - 10 g
sour cream 20% - 100 g
salt
Method of preparation:
1. Firstly, pour the corn grits into a saucepan, cover with hot water and add sour cream. Mix everything thoroughly.
2. Put the pan with the cereal on the fire and cook over medium heat, stirring constantly.
3. At the end of cooking, add a slice of butter and mix thoroughly again. It's ready!
A note to housewives: according to the cook, it is better to choose fine corn grits, sometimes they are labelled "polenta". It is convenient to use because it cooks quickly - about 3-5 minutes.
You should also pay attention to the amount of water. After all, depending on the fraction, you will need to pour more of it.
You can also find recipes on OBOZREVATEL: