Trending:
How to cook perfect chops in batter: a hearty lunch option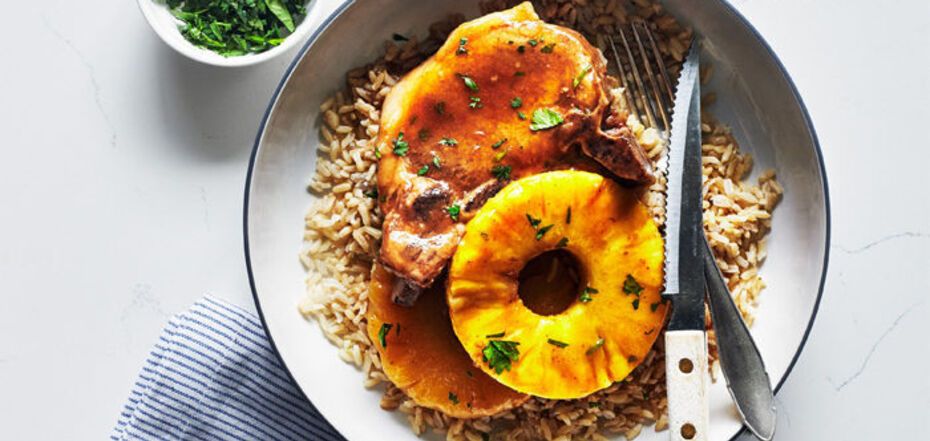 Tasty juicy chops with rice for dinner. Source: beachbodyondemand.com
The perfect meat dish for lunch is chops. It is best to cook them in batter. Products turn out very juicy and tender. It is very tasty to serve them with crumbly rice.
The idea of cooking chops with rice for lunch is published on the Instagram page of food blogger Tatiana Gyorgyai(_hotujemo_smachno_). It is very important to dip the meat in the egg twice.
Method of cooking chops:
1. Beat the meat, shape it into a rectangle and marinate it (salt, black pepper and paprika).
2. Next, breading. First in flour, then in eggs and finally in breadcrumbs. Before frying dip once more in egg and fry.
3. Turn the heat to medium so that the meat is well cooked.
Method of cooking rice side dish:
1. Rinse the rice.
2. Fry onions and carrots in vegetable oil, add rice, warm up a little in vegetable oil so that the oil is absorbed into the rice and only then add hot water.
3. One and a half cup of water per cup of rice. Salt and cover with a lid (if desired, you can add turmeric).
4. As soon as everything comes to a boil - stir, turn down the heat to low, cover with a lid and do not touch until the water evaporates.
5. After turning off the heat and leave it like this for about 10-15 minutes, then stir.
Also on OBOZREVATEL you can familiarize yourself with recipes: