Trending:
How to cook pearl porridge: the easiest recipe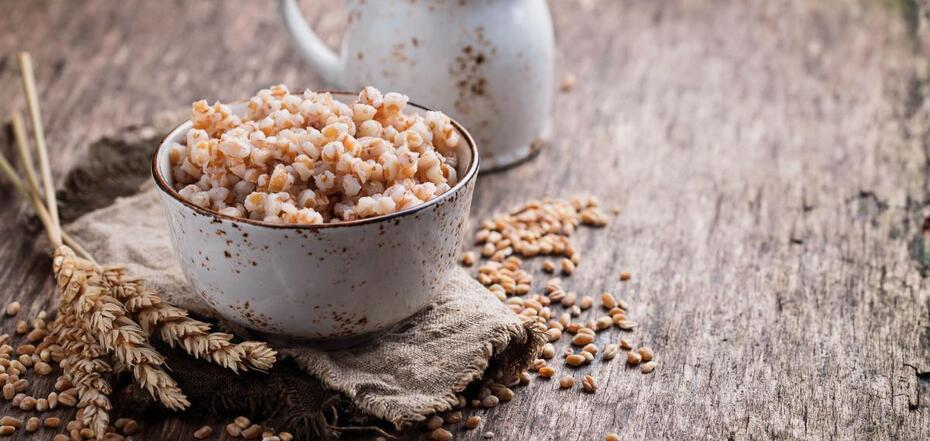 Boiled pearl porridge. Source: depositphotos.com
Pearl porridge is one of the most budget-friendly and at the same time delicious cereals, which can be successfully prepared with meat, mushrooms, stew and even potatoes. It is usually cooked in a pot, multicooker and even microwave. It is better to pre-soak the groats regardless of the method chosen.
FoodOboz editorial staff shares a recipe for pearl porridge with butter, which you can easily cook in a multicooker.
Ingredients:
pearl groats - 2 multistack.
water - 4 multistack
butter or vegetable oil - 50 g
salt - to taste
Method of preparation:
1. First you need to rinse the pearl groats (for better effect you can soak for a while) and pour it into the multicooker.
2. Pour the groats with water (approximate proportions of porridge and water are 1:2).
3. Salt and add butter.
4. Cook in "Porridge", "Milk porridge", "Rice" or "Buckwheat" modes. Bon appetit!
Pearl groats are usually soaked before cooking. This allows you to prepare a crumbly porridge without grains of debris or husks.
How to soak pearlkraut correctly?
1. To begin with, it is necessary to pick over and rinse it several times under running water.
2. After that, pour the groats into a deep bowl, pour cold water and leave for a while.
3. Drain the water and rinse again,
Also on OBOZREVATEL you can find recipes: