Trending:
How to cook oatmeal in 1 minute: no need to boil it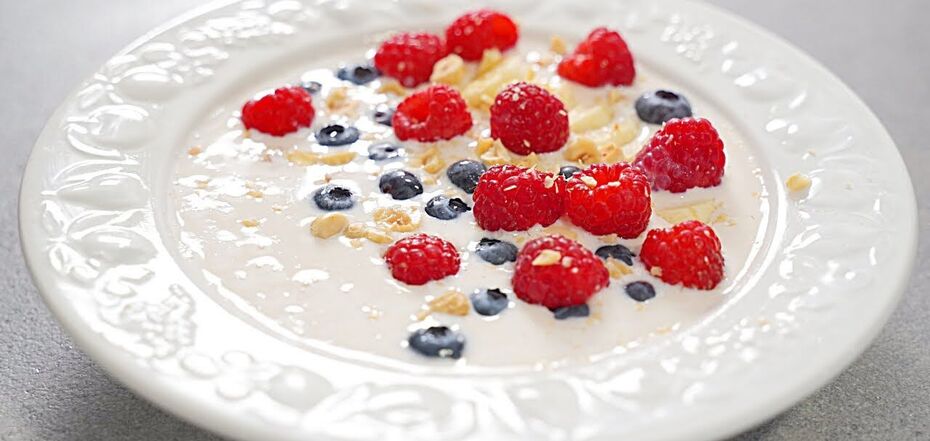 Overnight Oatmeal Recipe. Source: Screenshot from Alina Foudy's YouTube video
Oatmeal is a healthy and tasty porridge that is perfect for breakfast. It can be prepared in different ways: with milk, water and even baked in the oven.
Foodblogger Alina FooDee on her YouTube channel(Alina FooDee) shared a recipe for overnight oatmeal, which does not need to be boiled. The peculiarity of such a dish is that the porridge is soaked in yogurt and milk in the evening, and in the morning it is simply supplemented with your favorite additives.
Ingredients:
oatmeal - 4 tbsp.
milk - 150 ml
Greek yogurt - 2 tablespoons.
honey/sugar
berries/fruits/nuts
Method:
1. Pour the oatmeal into a bowl, add the honey/sugar, milk and yogurt.
2. Mix everything, cover with a plate and leave in the refrigerator overnight.
3. In the morning, chop your favorite fruits, prepare berries and nuts.
4. Top the oatmeal with the prepared ingredients. Bon appetit!
It should be noted that there are some ingredients that are better not to combine with oatmeal. FoodOboz editors will tell you more about them.
- Salt. Despite the fact that many people prefer salted oatmeal. But it is the salt that destroys the main advantage of this product - the low sodium content. The spice only enhances the effect of such a substance.
- Sugar. Oatmeal is good to eat in the morning because it is perfectly digestible by the body and does not cause a spike in sugar levels, as is the case with many foods. So by sweetening your porridge, you destroy its usefulness.
- Jam/syrup. The same effect is produced by a variety of syrups, toppings, and jams. But in addition to sugar, there can be preservatives and artificial colorings, which only harms the body.
Also on OBOZREVATEL you can read the recipes: