Trending:
How to cook crumbly rice with vegetables: sharing the technology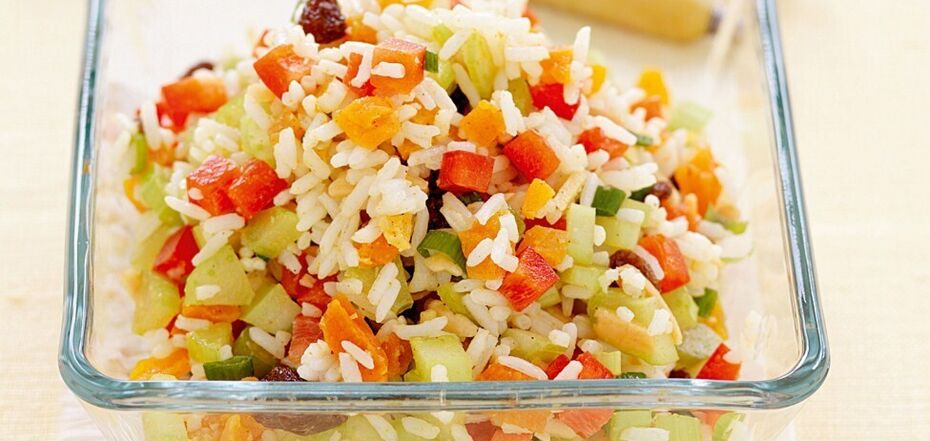 Crumbly rice with vegetables. Source: taste.com
The main problem that arises during cooking rice is that the grits stick together and become similar to porridge. But if you stick to the following technology - this will not happen. The dish turns out quite dietary and low-fat, because it contains a lot of vegetables and no extra fat.
The idea of cooking crumbly rice with vegetables is published on the page of food blogger Irina Dimitrova(iriska_dimitrova) in Instagram. First you need to boil the grits, and then add them to the vegetables, which are already in the pan.
Ingredients:
1 cup of rice
3 to 4 tbsp. oil
1 small onion
1 sweet bell pepper
1 jar of canned corn
1 can of tinned peas
salt, pepper
1-2 tsp. curry (adjust to taste)
Method of preparation:
1. Rice is washed well and boiled in salted water until tender.
2. Fry the onion until golden.
3. Add the chopped peppers and fry everything for another 2 minutes.
4. Add corn and peas, stew for another 2-3 minutes to evaporate excess moisture.
5. Add salt, black pepper and curry, stir.
6. Pour in the boiled rice and cook over low heat for a few more minutes, stirring constantly.
You can also find recipes on OBOZREVATEL: