Trending:
How to cook corn in 5 minutes without boiling or baking in 5 minutes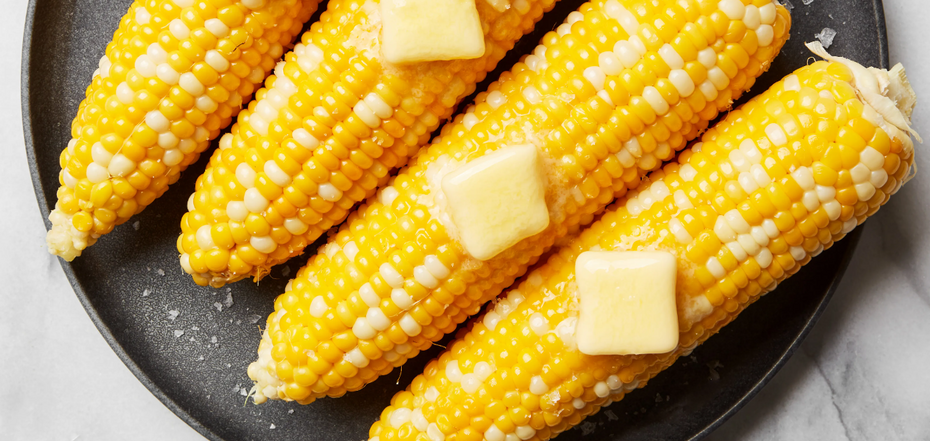 Buttered corn. Source: epicurious.com.
Corn is a very healthy and tasty product from which salads, porridge and soups are prepared. In addition, the vegetable can be boiled and baked, supplemented with spices, herbs and cheese.
Foodblogger Natalia Tsukat (tsukatnata) on her Instagram page shared a way to cook corn in 5 minutes without boiling and baking.
Ingredients:
Method of preparation:
1. The corn cob should be put in the microwave and heated for 5 minutes.
2. After that, take the vegetable out of the microwave and peel off the leaves.
3. Rub the corn with butter and sprinkle with salt. Enjoy!
If you're a fan of traditional cooking methods, bake corn in the oven. Food blogger Valentina Saenko (valya__saenko) shared a recipe for baked corn with cheese in the oven on her Instagram page.
Ingredients:
corn - 3 cobs
butter - 50 g
parmesan (or hard cheese)
salt
smoked paprika
garlic
lime juice
chili flakes
herbs
Cooking method:
1. First you need to boil the corn in salted water.
2. Place the boiled corn on a baking tray.
3. Mix the soft butter with all the spices and grated cheese. Secret: the butter can be replaced with mayonnaise or cream cheese.
4. Bake at 200 degrees until golden. Done!
Also on OBOZREVATEL you can read the recipes: