Trending:
How to bake young potatoes well: soft inside and golden on top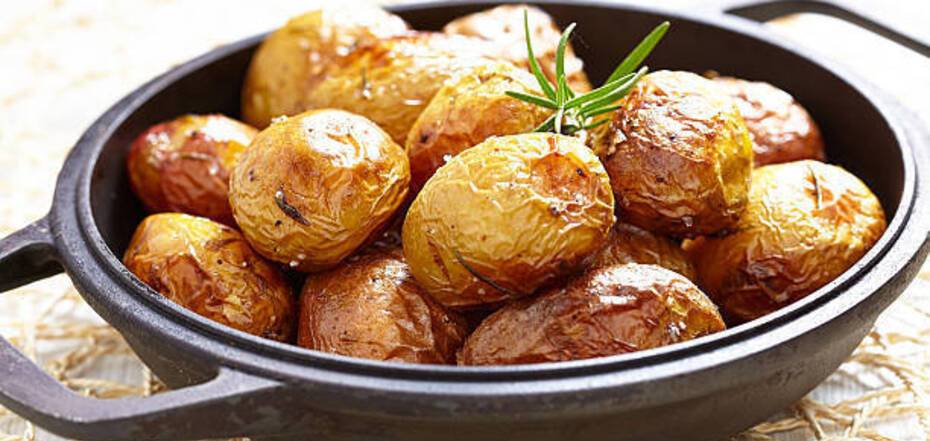 Baked young potatoes in the peel. Source: Pixabay
The young potato season is in full swing. This vegetable will turn out very flavorful and crunchy if you cook it in the oven. You won't even have to peel the fruit.
The idea for baked young potatoes is posted on the Instagram page of food blogger Alex Mil(mil_alexx). It's especially delicious if you add garlic sauce and greens.
Ingredients:
1 kg young potatoes.
1.5 tsp. salt, 1.5 tsp. paprika, 1.5 tsp. dried garlic
30-35 grams of vegetable oil
Ingredients for the sauce:
30 g butter
20 g log dill
3-4 cloves of garlic
Method of preparation:
1. Rinse the potatoes well and pat them dry with a paper towel. If the potatoes are large, they can be cut into several pieces.
2. Add salt, paprika, dried garlic to the potatoes.
3. Pour in vegetable oil, mix well and let marinade for 10-15 minutes.
4. Bake at 200 degrees until soft. That's about 45 minutes - maybe longer, depending on the power of the oven and the size of the potatoes.
5. Melt the butter, add the chopped dill and garlic.
6. Stir, pour this sauce over the cooked potatoes.
Also on OBOZREVATEL you can read the recipes: