Trending:
How to bake trout tasty and healthy: an easy recipe for dinner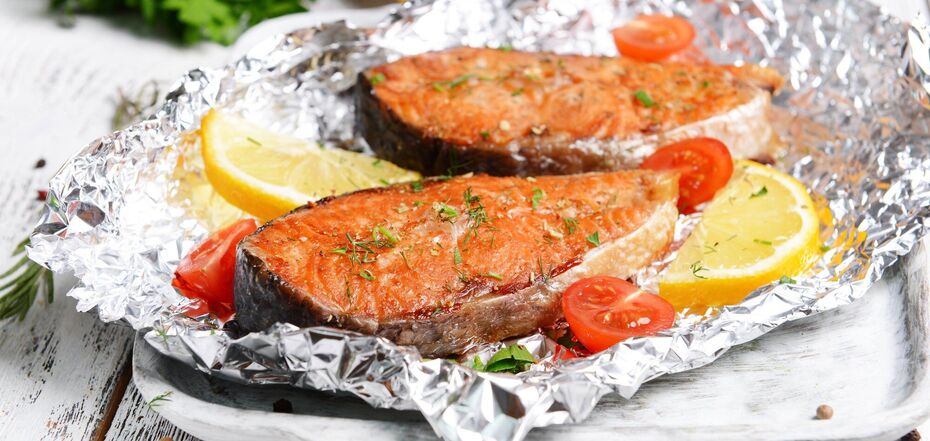 Baked red fish. Source: depositphotos.com
Red fish is a healthy and nutritious product that is ideal for a light dinner. It is best to bake it in the oven with spices. You can add citrus fruits, such as lime or lemon, for a bright taste.
One of the culinary blogs (recepti_dariko) on Instagram published a recipe for baked trout in the oven with lemon and spices.
Ingredients:
trout - 1 kg
lemon - 1/2 pc
olive oil
salt, pepper
Method of preparation:
1. First, prepare the fish, namely, clean it from scales, wash and dry it. Cut into portions (but not too thin).
2. Put the fish on a baking tray, sprinkle with salt and pepper, and drizzle with lemon juice.
3 At this stage, rub the fish well, put it in a bowl, cover with cling film and leave it to marinate in the fridge for 30 minutes.
4. When the allotted time has passed, put the fish back on the baking tray greased with olive oil. Brush the trout on top as well.
5. Bake at 200 degrees for 40-50 minutes. Enjoy your meal!