Trending:
How to bake potatoes well so they won't be dry: a simple technique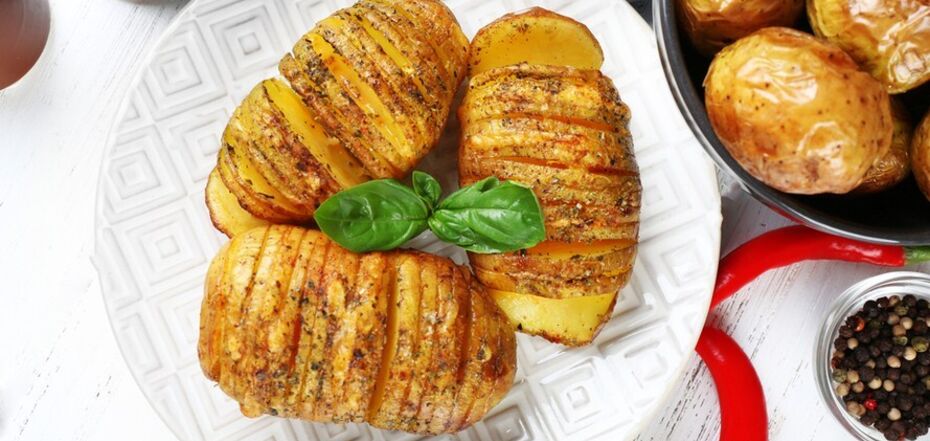 Recipe for juicy baked potatoes. Source: makeyourmeals.com
Baked potatoes are a universal side dish. But in the oven such a vegetable often turns out dry. Therefore, you should add ingredients that make the product juicy. At the same time, there should be a golden crust on top. For such a case, lard is excellent.
The idea of cooking juicy baked potatoes is published on the page of food blogger Xenia Radostina(radostina_ksenia) in Instagram. You should also not forget about the flavorful sauce with herbs and garlic.
Ingredients:
potatoes - 15 pieces (medium size)
salt
smoked fat - 300 g
butter -
butter - 100 g
garlic - 1-2 cloves
dill -
Method of preparation:
1. Peel the potatoes.
2. Rinse them well.
3. Make two horizontal notches.
4. Place slices of lard in each cut and place in the oven.
5. Place in the oven for 1 hour at 180 degrees.
6. Mix all the ingredients for the sauce.
7. Spread the sauce on top of the cooked potatoes.
Also on OBOZREVATEL you can read the recipes: