Trending:
How to bake juicy boiled pork with crust: sharing the technology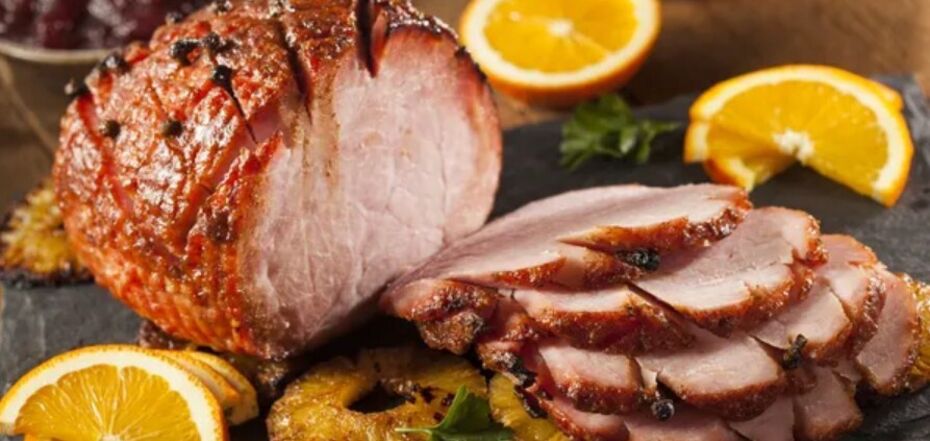 Homemade boiled pork, which always turns out soft. Source: depositphotos.com
The most delicious boiled pork is the one that is cooked at home. Traditionally, it is pork that is chosen. But in order that the meat was not hard. and turned out soft and juicy - it is necessary to follow the correct cooking technology.
The idea of cooking juicy baked pork is published on the Instagram page of food blogger Catherine Movchan(katarina_movchan). Such meat will be a great addition to any festive table.
Ingredients:
1.3 kg of pork hip (part of the carcass)
salt, pepper to taste
3 garlic cloves
3 bay leaves
Method of preparation:
1. Stir in salt and pepper.
2. Rub the meat on all sides with this mixture.
3. Cut garlic into two pieces.
4. Break whole bay leaves in half.
5. Make an incision in the meat.
6. Put the garlic particle in there along with the bay leaves. In this way make 6 incisions.
7. Put the meat in a baking sleeve, tie the edges.
8. Leave to salt for 1-1.5 hours.
9. Heat the oven at 180 degrees.
10. Put the meat to bake for an hour.
11. Then take it out, cut the sleeve and put it in the oven for another 30 minutes.
12. Take out the meat.
13. You can check if the meat is ready: make a cut and clear juice should come out of it.
14. Wrap the boujenina in foil and leave it to cool completely.
Also on OBOZREVATEL you can familiarize with recipes: