Trending:
How spices can ruin the taste of food: don't make these mistakes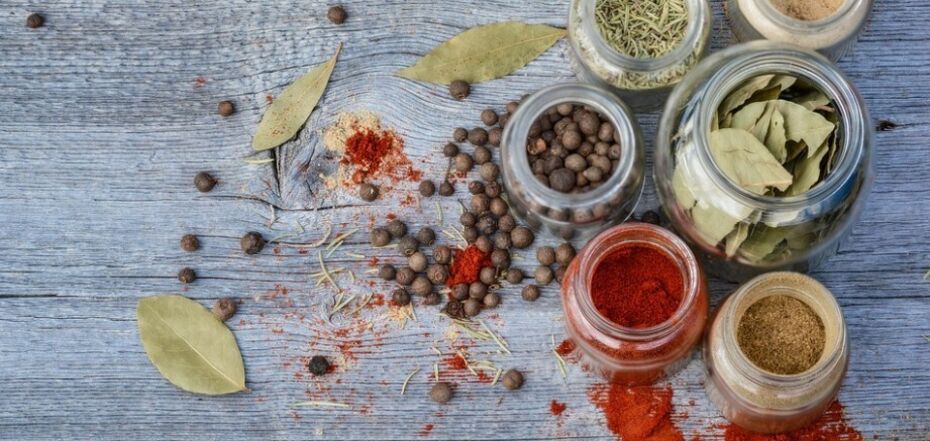 Common mistakes when adding spices. Source: Pixabay
Spices are an essential ingredient in many dishes. It is they who can complete the taste of your culinary masterpieces. But this will only happen if you add all the seasonings correctly.
The editors of FoodOboz will tell you about the most common mistakes that are made when adding spices. They are quite trivial, but they solve a lot.
Don't forget to taste the dish
This is a very elementary error, but it is what affects the taste of your dish. Never forget to taste the dish while it is cooking. And also after you have turned off the stove. Very often it happens that some spice is missing. Or, on the contrary, you need to neutralize the taste of some spice.
Use black pepper right
Very often you can put quite a lot of pepper, but the taste will not be felt. This is because you are adding the ground pepper from the packet. Over time, it loses its properties. Therefore, it is best to use peppers in glass mills. Dishes will turn out more fragrant and tasty. And, in this case, you do not need to put a lot of spice.
Not enough salt
Do not be afraid to add salt. This spice is a component even for some desserts. Just add it gradually, at each stage of cooking. And be sure to taste it every time.
The wrong moment to add dried herbs
Adding dried herbs at the end of cooking is a mistake. Such spices need time to develop their flavor. Therefore, it is best to put them at the beginning. But this does not apply to fresh herbs - they should be added at the end.
Old spices
If spices stand on the shelves for a long time - they deteriorate. In particular, they lose their taste properties. So do not buy a lot of packets of spices at once. And don't be afraid to throw out old spices - they are no longer useful.
Earlier OBOZREVATEL reported on how not to use the oven.