Trending:
How not to store cherries: they will spoil very quickly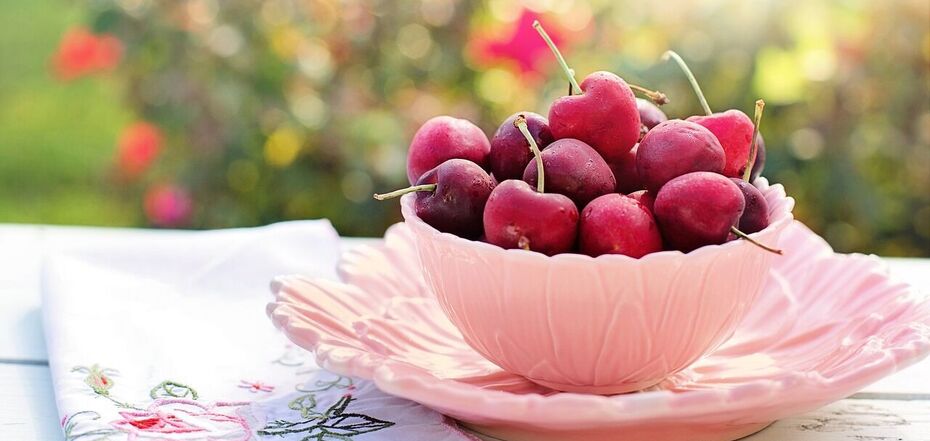 What causes cherries to spoil quickly. Source: pixabay.com
The sweet cherry season is in full swing. You can buy the berries at almost every market or store. But if you don't eat all the fruit you buy at once, you need to store it properly to prevent it from spoiling quickly.
The FoodOboz editorial team will tell you what mistakes in storing cherries can spoil the product. They are made quite often.
Storing sweet cherries at room temperature
If you put the berries you have bought in a bowl and just put them on the table, this is a big mistake. The fruits will spoil very quickly. At room temperature, within a few hours, cherries lose their shine and juiciness and begin to rot. Therefore, if you do not plan to eat the product, place it in the fridge or cellar.
Store sweet cherries under a tight lid
Do not cover the cherries with a tight lid or film. This will cause condensation to form, moisture to accumulate, and the berries will spoil very quickly.
Rinse the sweet cherries immediately
Do not wash the cherries before putting them in the fridge. This will cause the berries to rot very quickly, as water will be trapped in the recesses of the stalks. It's better to just sort through the fruit and throw away any that are of poor quality.
How to properly wash cherries
1. Soak the cherries in cold water.
2. Rub a little with your hands.
3. Then rinse in a colander under running cold water.
Earlier, OBOZREVATEL reported on how to choose nitrate-free cherries.