Trending:
How not to stew meat: it turns out unleavened and dry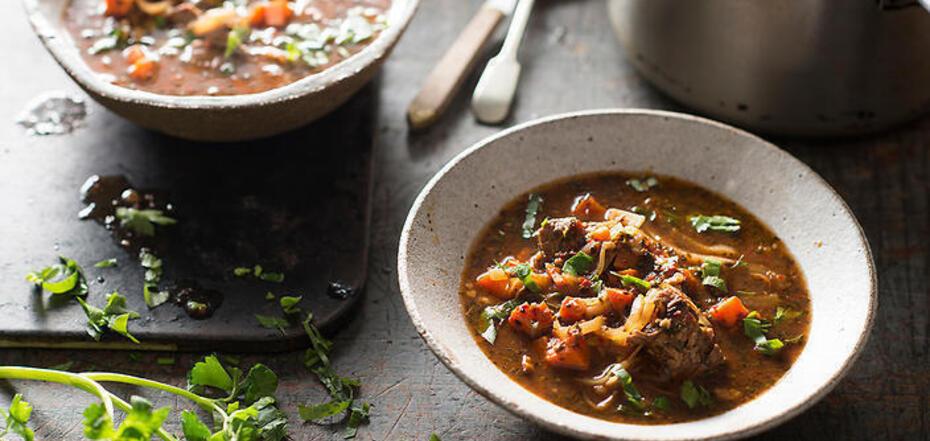 Why stews don't taste good. Source: sbs.com.au
A stew is the perfect accompaniment to any side dish. It is easy enough to prepare and it turns out nourishing. But very often the product becomes too dry and tough - it is simply impossible to eat.
The editors of FoodOboz will tell you why the stew does not always turn out well. There are several reasons for this phenomenon.
Why does the meat come out very tough or dry?
If you immediately put the meat into the pot and stew it is a mistake. The product should be fried before that. Then the product will cook faster and will not be dry. It is very important to braise the meat under a closed lid. This way the fibers will soften, and the meat will be juicy.
Not enough liquid
In order for the dish to be really tasty, you need to add enough liquid to the meat. This can be vegetable broth or mineral water. The volume of liquid should be up to 1/3 of the height of the pan. Therefore, it is necessary to choose a suitable pan as well.
Too much fat
The stew should be juicy and soft. But under no circumstances fatty. Therefore, it is better to cut off all excessive parts. You can add lard or oil when you fry the pieces - that will be enough.
Cooking meat without marinating
The taste of the dish is most affected by the marinade in which the meat was marinated before cooking. And in order for the product to absorb all the juices well - it should be rinsed under cold water and dried well.
Adding vegetables at the beginning of cooking
A variety of vegetables are often added to stews. This is especially appropriate to do now, in the season. But you should remember that you should put them in the pot only 40-50 minutes after the meat (if it is pork or beef). If you do it immediately, the vegetables will simply fall apart and lose their pleasant taste.
Also on OBOZREVATEL you can read the recipes: