Trending:
How not to cook chicken broth: it turns cloudy and bland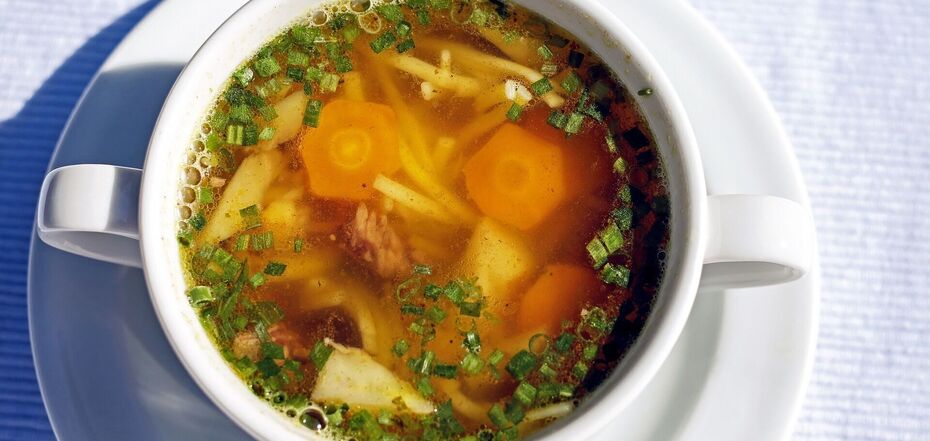 Chicken meat is quite dietary, moderately fatty, and caloric. It contains many nutrients. Therefore, a rich broth of such a product is particularly popular. But often the dish has a gray color and cloudy consistency. It does not feel the rich taste of chicken.
The editors of FoodOboz will tell you about the most common mistakes in cooking chicken broth. To cook a delicious and appetizing dish, it is worth taking into account a few important points.
Incorrect meat
If you decide to make broth out of chicken breasts, this is a bad idea. For the dish to have a boil and rich flavor, it is best to use meat with veins and parts of fat. It is good if it is meat with a bone. But the excess fat in the process should be collected.
Cooking broth without re-washing the pot
After you have drained the first broth, you need to put the meat on a separate plate and rinse the pan well, because there is a lot of residual fat and foam from the meat.
Filling meat with warm water
The meat for the broth should be poured only with cold water. So the chicken will give its juice and the dish will be very rich and, at the same time, transparent.
Active boiling
The broth should be cooked only over low heat. The liquid should not boil actively, because in this way the mass becomes turbid and the broth is lost. At the same time, the broth must not be tightly covered with a lid.
Adding salt at the wrong moment
There is a lot of protein in chicken meat. and salt helps it to curdle. Therefore it is better to add the spice inside or at the end of cooking when the meat has already had time to boil for some time. And for the broth to have a pleasant amber color, you should add carrots and onions.
Also on OBOZREVATEL, you can read the recipes: