Trending:
How much semolina to add to cheesecakes so they don't fall apart: a healthy breakfast idea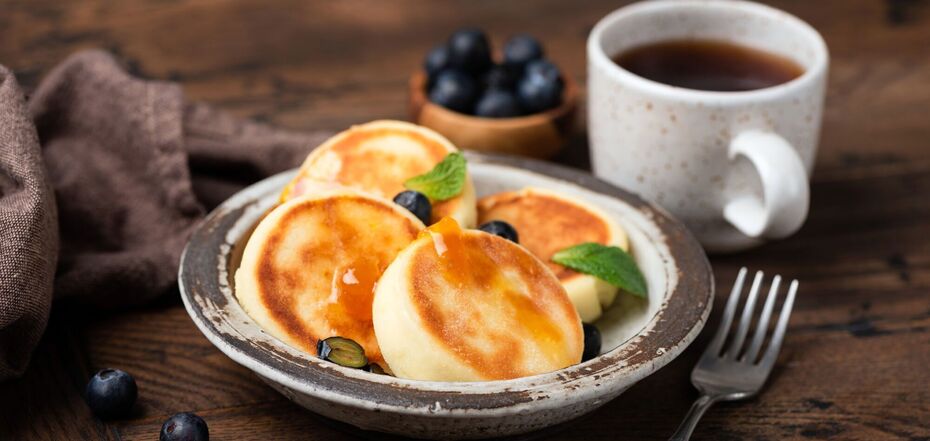 Delicious cheesecakes with semolina for breakfast. Source: pixabay.com
Cheesecakes are the perfect option for a nutritious breakfast. But in order for the mass to hold its shape, flour is added to the classic version. Therefore, such cheesecakes can already be considered a caloric and floury dish. But flour can be replaced with semolina.
The idea of making delicious cheesecakes with semolina for breakfast is published on the page of food blogger Oksana Melnikova(ksuhamelnykova) on Instagram. For the products to turn out attractive and not disintegrate - you should stick to the correct proportions.
Ingredients:
300 g cottage cheese
1 egg
4 tbsp. semolina
1 tbsp. sugar
3 tbsp. butter
salt, vanilla sugar
Method of preparation:
1. Mix the cottage cheese with the egg and 2 tablespoons of semolina. Leave the mass for 15 minutes to swell the semolina.
2. Add vanilla, a pinch of salt and sugar to the curd mixture and knead the dough.
3. Form the curd balls, press them a little.
4. Fry on medium heat in vegetable oil.
5. Serve cheesecakes with semolina and fruit, sour cream or jam.
Also on OBOZREVATEL you can read the recipes: