Trending:
Homemade tomato ketchup: how to prepare natural sauce for winter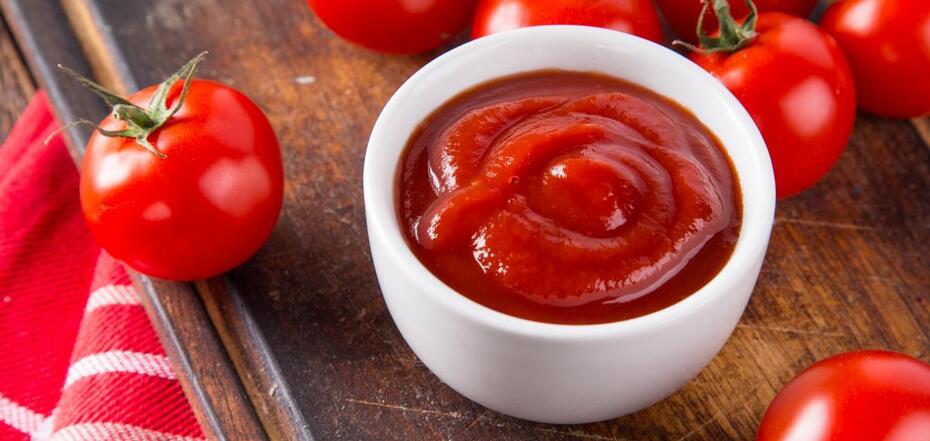 Tomato ketchup. Source: depositphotos.com
Tomato ketchup is one of the most favorite sauces. It is very easy to prepare at home - it is natural and without preservatives. For piquancy, it should be supplemented with aromatic spices, and for a bright taste - apples.
One of the culinary blogs(greenhouse_mk) in Instagram published a recipe for homemade ketchup from tomatoes and apples.
Ingredients:
tomatoes - 4 kg
onion - 0.5 kg
apples - 1 kg
sugar - 300-400 g
salt - 2 tbsp.
pepper - 1 tsp.
vinegar - 100 g
Method of preparation:
1. First, wash tomatoes, onions and apples. Cut the ingredients into 4 pieces, transfer to a saucepan, put on the fire and cook for 1 hour.
2. Cool the resulting mixture, strain and grind with a blender.
3. Pour the resulting mixture into a saucepan and put back on the fire. Cook for 1 hour.
4. Add sugar and salt. Cook for another 30 minutes.
5. Add pepper and vinegar. Cook for another 5 minutes.
6. Pour hot ketchup into sterile jars and seal with lids. Done!
Also on OBOZREVATEL you can familiarize yourself with recipes: