Trending:
Homemade ketchup for winter, which can be stored in the apartment: how to prepare a delicious sauce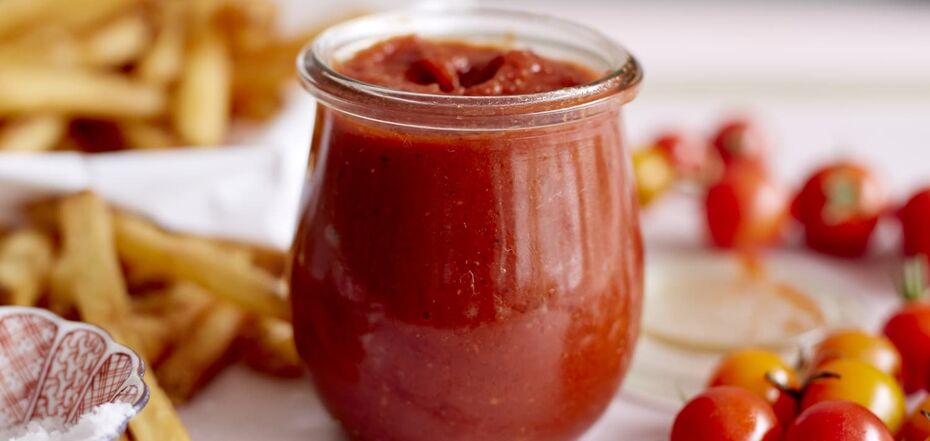 The most delicious homemade ketchup for the winter. Source: thekitchn.com.
If you have a lot of canned food in the basement, and you still need to prepare ketchup from home-made tomatoes - you can not worry, because it can be perfectly stored in apartment conditions. It is worth it to make such a sauce correctly. And in order for you to have exactly everything worked out, observe the following technology.
The idea of making homemade delicious ketchup, which can be perfectly stored in the apartment, is published on the Instagram page of food blogger Julia with the nickname juli_co.ok.
Ingredients:
2 kg tomatoes
250 g apples
1 sweet pepper
250 g onion
half a hot pepper
5 garlic cloves
3/4 tbsp salt/24 g/3 tsp. salt
1/4 tbsp cinnamon /1 tsp.
150 g sugar
60 g vinegar
3/4 tsp paprika
4 pcs bay leaf
4 pcs cloves
Method of preparation:
1. Wash, peel and chop the vegetables into small pieces.
2. Put on the fire, bring to a boil and cook for 1.5 hours.
3. Stir periodically.
4. After an hour and a half, beat everything well with a blender, rub through a sieve.
5. Send the mashed potatoes to a saucepan and add all the spices except the vinegar.
6. Stirring constantly, boil the mixture for 20-30 minutes, referring to the thickness.
9. Let cool.
10. Stores well in an apartment.
Also on OBOZREVATEL you can familiarize yourself with recipes: