Trending:
Homemade hummus in 10 minutes: history and quick recipe for a healthy snack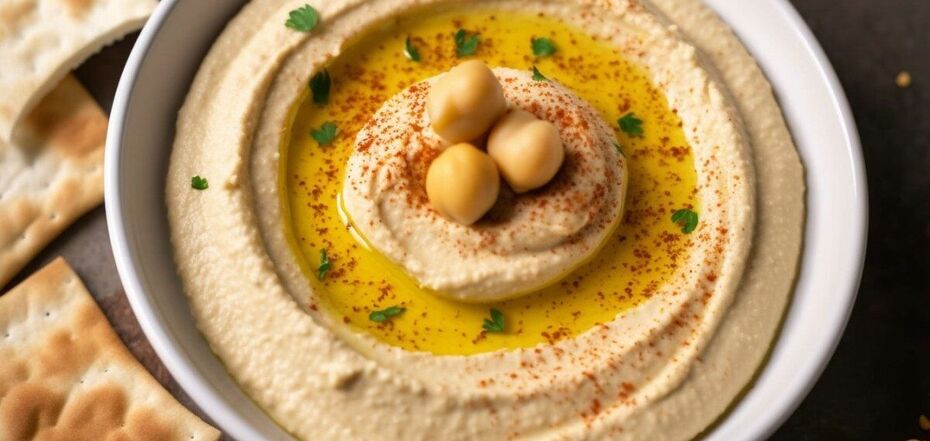 Hummus recipe. Source: depositphotos.com
Hummus is a delicious cold appetizer made with chickpeas. For a bright flavor, it is supplemented with tahini paste, garlic, and spices like cumin and paprika. Interestingly, the consistency of hummus can be changed to suit your own taste preferences as you can make either liquid sauce or spread.
What do you know about hummus?
Hummus means "chickpeas" or "Turkish walnuts". It is especially popular in Israel, Turkey, Greece, and Cyprus. Interestingly, its consistency varies from country to country. Thus, Syrian hummus is seasoned with spices and herbs, it is served with onions and paprika in Israel, while people in Cuprus love to add sesame oil to the snack.
The vast majority of people say that hummus was originally a food of nomads. It came to Europe much later, in 1955.
One of the culinary blogs (sprava_smaku) published a recipe for healthy hummus on Instagram.
Ingredients:
canned chickpeas - 1 p
tahini - 2 tbsp
lemon - 0.5 pcs
garlic - 1 clove
salt - 3 pinches
cumin - 1 tsp.
smoked paprika - 0.5 tsp.
olive oil - 3 tbsp.
Method of preparation:
1. Add chickpeas, peeled garlic, tahini paste, salt, cumin, paprika, and lemon juice into a blender bowl. Whisk everything to a state of homogeneous paste-like mass.
2. Put the cooked hummus on a plate, if desired, season with spices. Serve with olive oil and sprinkle with herbs. Enjoy!
You can also find more recipes on OBOZREVATEL: