Trending:
Homemade cherry buns: flavorful baked goods, just like from the oven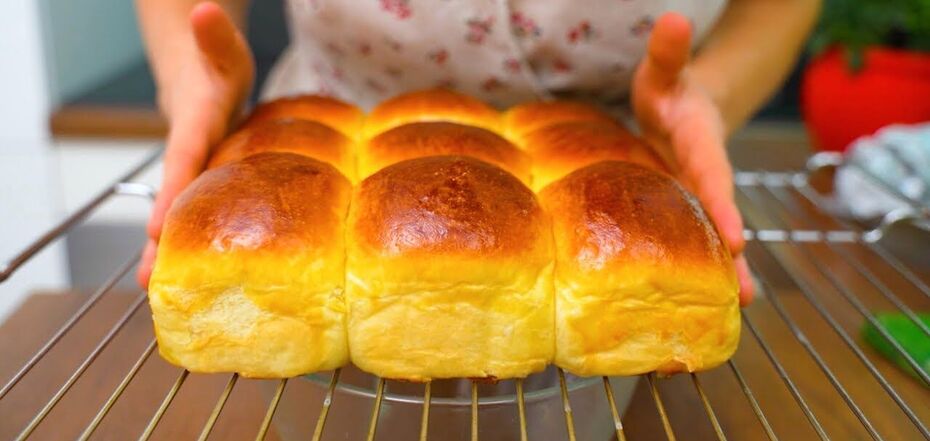 Homemade scones with stuffing. Source: Screenshot from Alina Foudy's YouTube video
Homemade scones are a flavorful pastry for tea. They can be made with different fillings: poppy seeds, cottage cheese, cherries, strawberries, blueberries, apples, jam or cinnamon. For the basis of buns, it is better to use yeast dough.
One of the culinary blogs(hotuyte_ta_smakuyte) in Instagram published a recipe for homemade buns with cherries, which are prepared from elementary yeast dough, turn out very soft and puffy.
Ingredients:
warm milk - 250 ml
sugar - 100 g
vanilla sugar - 10 g
compressed yeast - 30 g
melted butter - 50 g
vegetable oil - 50 g
eggs - 1 pc
leavening agent - 0.5 tsp.
flour - 600 g
cherries in their own juice for stuffing
Method of preparation:
1. To prepare the mother dough you need to mix milk, yeast, 2 tbsp of sugar from the total amount, 3 tbsp of flour from the total amount. Stir and leave for 20 minutes.
4. Divide the ready dough into small balls and form buns with the filling. Leave them to rest for 20-30 minutes.
5. Before baking, brush the buns with egg and sprinkle with poppy seeds (optional). Bake at 180 degrees for 25-30 minutes. Bon appetit!
Also on OBOZREVATEL you can read the recipes: