Trending:
Homemade cabbage patties in the oven: the dough is as soft as fluff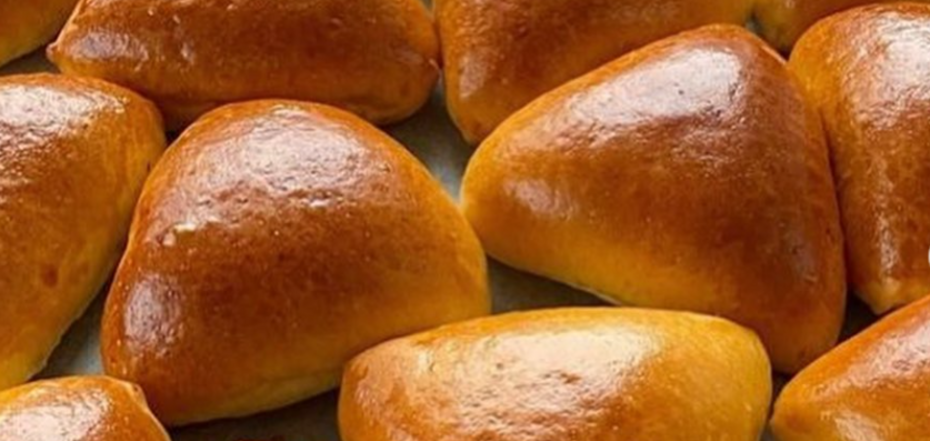 Recipe for patties in the oven
Homemade patties can be made in the oven or in a pan and with different fillings: meat, minced meat, cabbage, sausages, cherries and apples. The main thing in the preparation is to make a successful dough.
BloggerJuliana Belik on her Instagram page shared a recipe for cabbage pies in the oven.
Ingredients:
Dough:
milk - 1.5 tbsp.
fresh yeast - 25 g (dry 8-9 g)
sugar - 4 tbsp. without a hill
7 tbsp. of flour for sourdough + 2,5-3 tbsp.
egg - 2 pcs.
salt - 1/2 tsp.
vegetable oil - 1/2 tbsp.
For the filling you can use ready-made stewed cabbage or stew fresh cabbage with the addition of onions, carrots and spices.
Method of preparation:
1. To prepare the sourdough, dissolve yeast, 1 tbsp sugar and 7 tbsp flour of the total amount in warm milk. Stir and put in a warm place, so that the mass doubles in volume.
2. To prepare the dough, whisk the eggs, add sugar, salt, vegetable oil and prepared starter. Immediately add sifted flour. Knead a soft and elastic dough. Cover the bowl with foil and put in a warm place for 15-20 minutes.
3. The finished dough is divided into pieces of 40 g. Each piece is rounded, cover with clingfilm, leave for 10 minutes.
4. At this point you need to form patties with the filling. Place on a baking tray lined with parchment, cover with clingfilm and leave to rise.
5. Grease the patties with a mixture of egg yolk and water, leave for 5 minutes. Bake at 180 degrees for 20 minutes.
Also on OBOZREVATEL you can read the recipes: