Trending:
Hearty quiche with red fish and simple dough for lunch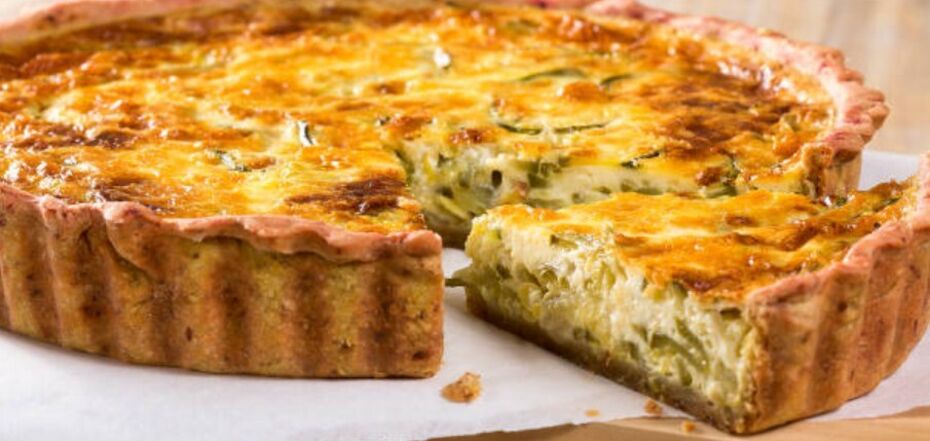 Hearty quiche with spinach and red fish. Source: Pixabay
Quiche is a very simple and hearty dish for lunch. It is very tasty and healthy to make with red fish and spinach. All you need to do is bake a crispy base, lay out the filling and pour the creamy mass.
The culinary page receptuk.ua on Instagram shared the recipe. The stuffing turns out very juicy.
Ingredients for the base:
210 g flour
110 g butter
1 egg
1-3 tsp. salt
1-3 tsp sugar
Ingredients for the stuffing:
400 g red fish
100 g fresh spinach (can be frozen)
15 g butter
4 eggs
300 ml of 15% cream
pinch of nutmeg
provance herbs, pepper, salt
Method of preparation:
1. Rub cold butter together with flour into crumbs to make the base.
2. Add egg, salt and sugar and finally the crumb mixture.
3. Knead the dough first with a fork and then quickly with your hands. The sooner you do this, the better (sand dough does not like the warmth of your hands).
4. Transfer the finished dough to food film, wrap it up and send it to the fridge for 20 minutes. You can leave it overnight and bake it in the morning.
5. Take it out 20 minutes later and roll out on parchment into a thin sheet. Transfer to a mold (22-24 cm).
6. Flatten and trim off excess dough.
7. Make holes with a fork, cover with parchment and fill with cereal (peas, lentils, rice).
8. Send it to a preheated oven at 200 degrees for 15-20 minutes.
9. Fry the spinach in butter for 2-3 minutes and add salt.
10. Cut the red fish into small pieces.
11. Combine eggs, cream, spices and salt for the filling and mix well.
12. Transfer the stuffing to the prepared base, alternating spinach and fish.
13. Add filling and send it to a preheated oven at 180 degrees Celsius for 40-45 minutes.
Also on OBOZREVATEL you can read the recipes: