Trending:
Healthy properties of mulberry and who should be careful in its consumption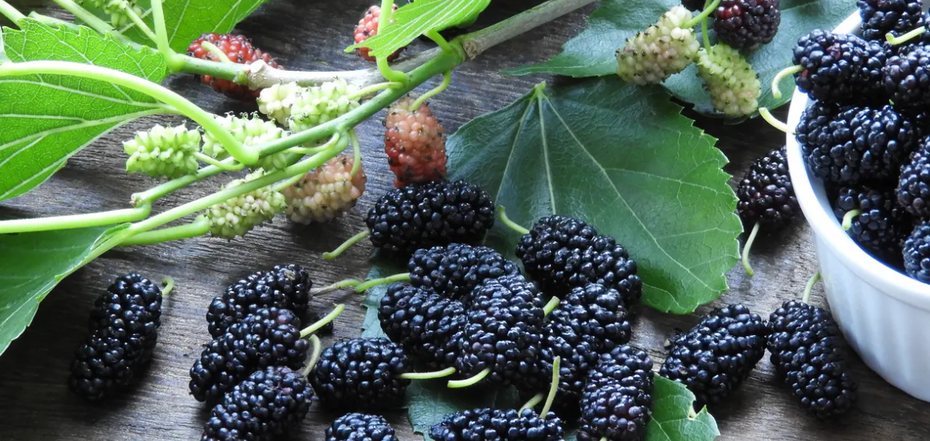 Black and white mulberries. Source: theguardian.com.
Mulberry is a juicy and sweet berry that grows in Ukraine. There are more than a hundred species, among which the most famous are white, red and black mulberries. The berries are often made into jam for winter or eaten fresh.
Nutritionist Oksana Shatrova (ksyushatrova_) shared on her Instagram page what are the useful properties of mulberries and who should not eat them.
First of all, according to the specialist, berries have the property of reducing and controlling blood sugar levels. Therefore, it is a great option for a snack and dessert for those who have such problems.
In addition, mulberries have the following useful properties:
- it contains a high concentration of trace elements: iron, potassium, Ca, phosphorus and A, C, K and E vitamins;
- it regulates cholesterol;
- it has a positive effect on the nervous system;
- it can be used for weight loss as the berry has the property to break fat down;
- it helps to cope with metabolic problems, reduce the risk of cramps and abdominal bloating.
Who should not eat mulberries?
This berry is unique in its composition. According to the nutritionist, it is recommended that everyone should eat it. The exception is a personal intolerance. However, this happens very rarely.
Earlier OBOZREVATEL reported how to make jam from white mulberry.