Trending:
Grilled meat: when to salt it to make it juicy and soft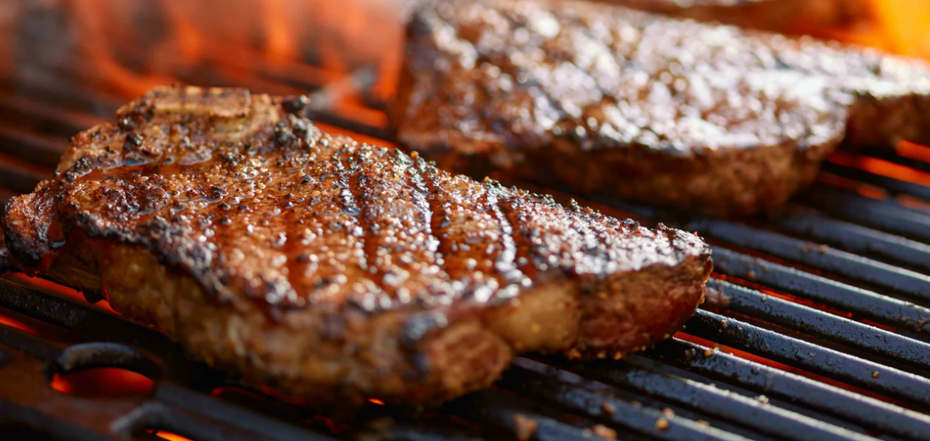 Grilled meat. Source: Getty Images
In summer, housewives most often prefer cooking dishes on the grill. The first place in the list is traditionally occupied by meat. In order for it to turn out juicy, soft and tender, you should not forget about one trick, which concerns spices.
FoodOboz editorial staff has collected information and will tell you how to cook meat on the grill to make it juicy and soft.
In addition to preparing the grill and the meat, spices and when you use them are important.
For example, the most important thing in grilling meat is to use enough salt. As it turns out, many people forget this step and salt the dish at the end. However, you should do this before placing the meat on the grill.
As for salt, experienced cooks advise using large varieties: kosher or sea salt. They give the meat a terrific taste, making it not only quite salty, but also quite spicy. If you suddenly doubt the taste, you can, of course, salt the already cooked meat. Himalayan salt is ideal for this purpose.
Answering the question of why ordinary table salt is no good, the answer is simple. Even when using a small amount of this kind of salt, the meat becomes over-salted and the natural protein in it is destroyed.
What about pepper?
If for a bright flavor you want to add to the meat also pepper, then chefs do not advise you to do this. The spice can burn in the cooking process, which will give any dish an unpleasant flavor.
Earlier OBOZREVATEL reported how to prepare a flavorful cherry sauce to meat.