Trending:
Georgian-style eggplants for winter: how to prepare a popular appetizer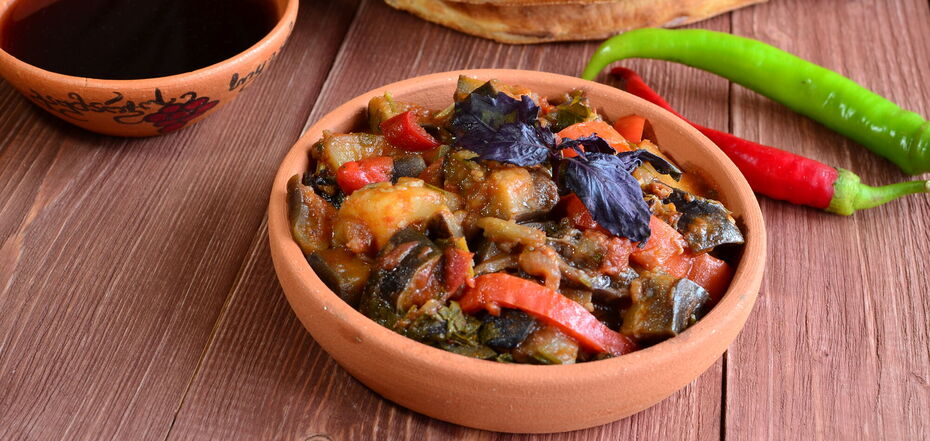 Georgian-style eggplant recipe for winter. Source: georgianjournal.ge
Geogian-style eggplants are a very tasty vegetable appetizer, which should be prepared for the winter right now. The dish turns out very spicy because there is a dressing of garlic and two kinds of fresh pepper. You can eat it with bread or add it to meat or porridge.
The idea of cooking eggplants in Georgian style is published on the page of food blogger Yulia with the nickname juli_co.ok on Instagram. All the ingredients for the dish ripen at the end of August.
Method of cooking eggplant in Georgian style:
1. Cut two kilograms of thin eggplants into rings.
2. Add 1 tbsp. salt.
3. Leave for 30 minutes.
4. Squeeze the eggplants from excess liquid and fry in a pan on both sides.
5. Add 2 tbsp of oil per 1 serving.
For the dressing you will need:
sweet red pepper - 1 kg (peeled)
garlic - 100 g
hot pepper - 1 pc
6. Grind all ingredients for the dressing through a meat grinder.
7. Add chopped herbs (parsley, cilantro, dill).
8. Add 2 tbsp. sugar, 1 tbsp. salt and 4 tbsp. vinegar. Mix the filling well.
9. Sterilize three 0.5L jars.
10. Layer eggplant, 3 tbsp of filling, eggplant, 3 tbsp of filling and so on until the jar is full.
11. Sterilize for 15 minutes and close with lids.
Also on OBOZREVATEL you can read the recipes: