Trending:
Fragrant white cherry and lemon jam: a dessert made without pits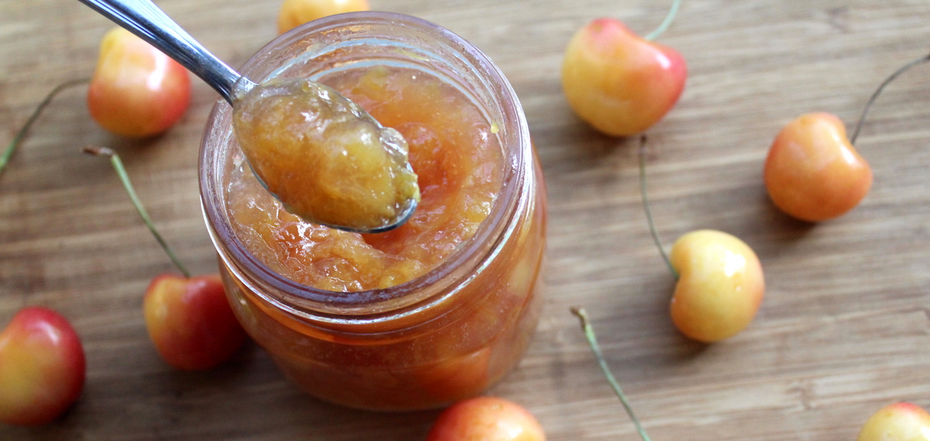 Recipe for white cherry jam. Source: practicalselfreliance.com
White cherry jam is delicious, aromatic and very attractive. Preserving is quick and easy. To ensure that the jam has a bright colour and does not darken, it should be cooked with citrus fruits: lemon or orange. For a bright taste, the dessert can be supplemented with nuts, walnuts are best.
The FoodOboz editorial team shares with you the most successful recipe for white cherry jam.
Ingredients:
white cherries (pitted) - 3 kg
sugar - 3 kg
lemon - 1\2 pieces
Method of preparation:
1. First, rinse and pit the cherries thoroughly.
2. Cover the peeled cherries with sugar and leave them for 3-4 hours.
3. When the allotted time has passed, add a few slices of lemon, the juice of half a lemon and put everything on the fire. Bring to a boil and cook for 2 minutes. Remove from heat and cool completely. Repeat this process three more times.
4. When the jam has been cooked for the last time, pour it into sterilised jars and roll up the lids with sterilised lids. It's ready!
You can also find more recipes on OBOZREVATEL: