Trending:
Expert shares why eggplants are healthy and who should not eat them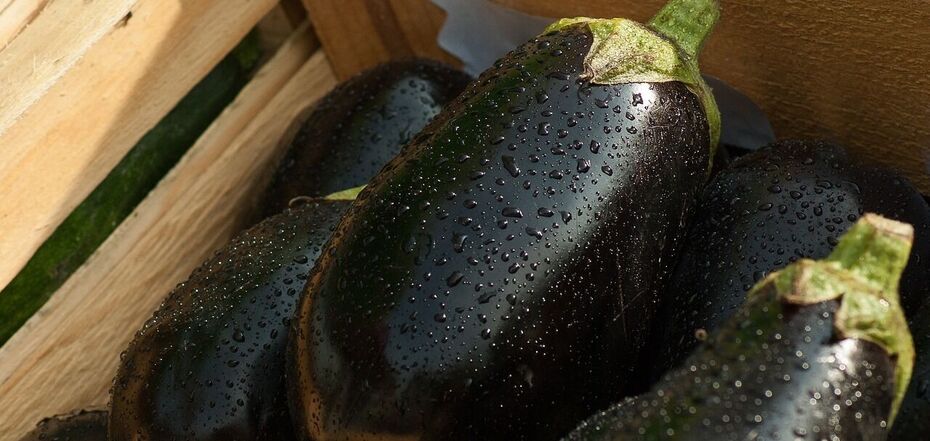 All about the benefits of eggplant. Source: pixabay.com.
The eggplant season is in full swing. This vegetable can be used to make completely different dishes and preserves. Therefore, be sure to add them to your diet while the fruit is young because they contain many useful components.
Nutritionist Iryna Nakonechna (Iryna Nakonehna) spoke about the benefits of eggplants on her Facebook page. The expert also noted who should use this product with caution.
Useful properties of eggplant
The homeland of eggplant is India. One and a half thousand years ago, the wild eggplant was domesticated and gradually won the favor of different countries of the world. The most common and tasty species is eggplant with dark purple skin.
You should choose young fruits for cooking not only because they are tastier. They also have solanine, which is useful in small quantities. It is solanine that gives the fruit a slightly bitter taste. Overripe fruit will have too much of it, which can provoke stomach problems and irritation of the esophagus.
Ripe vegetables contain fiber and organic acids, as well as pectin. In addition, they are rich in various vitamins. These are, first of all, vitamins A, P, C and B. But this set is not limited to this. Eggplant contains a variety of tannins, natural sugars, proteins and fats. There aree also calcium and magnesium, potassium and phosphorus, sodium and iron, manganese and copper, zinc, aluminum and cobalt.
Eggplants are recommended for cardiovascular disease, diabetes and people who want to lose weight as these vegetables have only 24 kcal when raw.
Nuances with the consumption of eggplant
Eggplant is a vegetable with a high histamine content, so it should be introduced into the diet of children according to the principle of introducing allergens, meaning gradually.
It is not recommended for people with GI diseases in the period of exacerbation to consume eggplant.
Also on OBOZREVATEL you can find recipes: