Trending:
Elementary quiche with chicken and vegetables for a hearty lunch: how to make it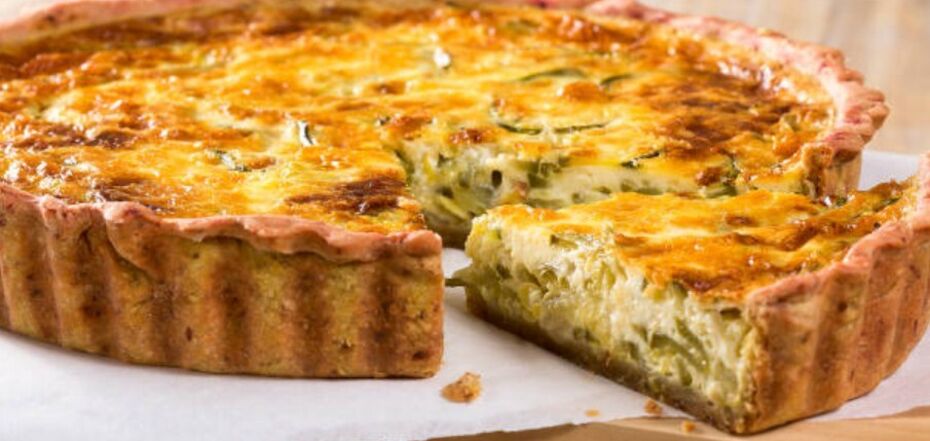 A delicious quiche with chicken for lunch. Source: Pixabay
Quiche is the perfect dish for a hearty lunch if you have some vegetables and meat in your fridge. You simply combine all these ingredients with the dough and bake. While the quiche is in the oven - you can go about your business.
About how to cook a hearty quiche with chicken and vegetables for lunch told foodblogger Anastasia with the nickname anny.cooking in Instagram. The dish turns out to be very hearty and nutritious.
Ingredients for the dough:
250 g flour
125 g cold butter/spread
1 cold egg
1 tbsp cold water
1/2 tsp. salt
1/3 tsp baking powder
Ingredients for the filling:
1 boiled chicken fillet
1 sweet pepper - if desired
1 garlic clove
120 g feta
6-8 pieces of sun-dried tomatoes
cherry tomatoes or 1 large tomato
Ingredients for the filling:
400 g 10% cream (milk and cream can be milk and cream1:1)
2 eggs
100 g hard cheese
pinch of salt
Method of preparation:
1. For the dough, add cold butter, salt and baking powder to the sifted flour and rub together with your hands to form a crumb. Add egg and water, knead the dough, refrigerate for an hour.
2. Cover a 24 cm diameter mold with parchment. Sprinkle the surface lightly with flour, roll out the dough and use a rolling pin to transfer it to the mold. Spread the dough evenly and make a 4-5 cm high rim.
3. Put parchment on top of the dough, put a weight (beans can be used), send it to the refrigerator for 20-30 minutes. Turn on the oven at 200 degrees and bake the dough with a load for 25 minutes.
4. After baking, take the cake out of the oven.
5. For the filling, roast the peppers and garlic together until soft. Chop the boiled fillets, feta and sun-dried tomatoes.
6. Prepare the filling: mix the eggs, grated cheese, salt, Italian herbs and cream with a whisk.
7. Spread the filling on the crust and pour the filling over the mini tomatoes.
8. Bake in a preheated oven at 180 degrees Celsius for 45-50 minutes. Cool the quiche and serve.
Also on OBOZREVATEL you can read the recipes: