Trending:
Elementary Medovik roll: easier to prepare than a cake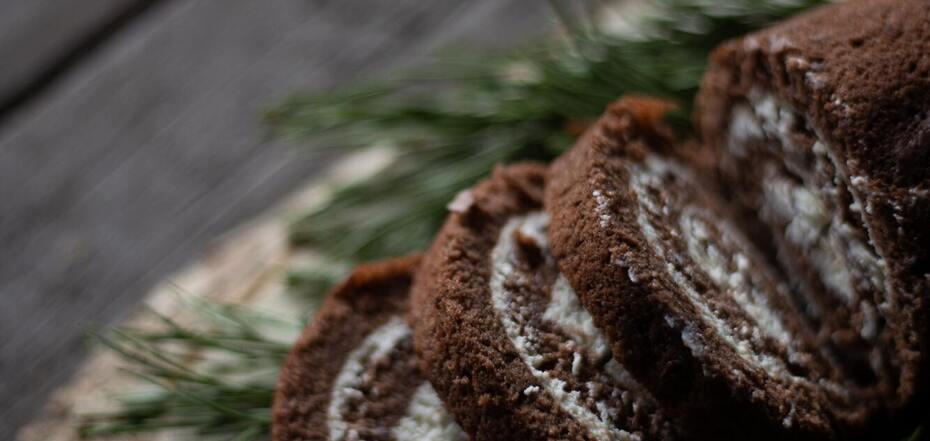 How to make Medovik in a simple way. Source: pexels.com
If you don't have enough time to make traditional "Medovik", you can make a roll. The dessert is very simple and, at the same time, exquisite. Instead of many cakes, you only need to make one.
The idea of making a lazy honey roll instead of a cake was published on the Instagram page of food blogger Yulia with the nickname cooking.by.yuliia . The cake is baked for a maximum of 15 minutes.
Ingredients for the dough:
honey - 150 g
sour cream - 70 g
sugar - 40 g
butter - 50 g
baking soda - 1/2 tsp
egg - 1 pc
flour - 150 g
Ingredients for the cream:
sour cream - 300 g
powdered sugar - 3 tbsp
Method of preparation:
1. Combine honey, sour cream, sugar and butter.
2. Put on the fire and wait for the mass to become homogeneous.
3. Add the baking soda and mix.
4. The mass will become lush and increase in volume.
5. Remove from heat and let cool slightly. Add the egg and flour. Knead the dough.
6. Pour the dough onto a baking sheet covered with parchment and smooth it out.
7. Bake at 180 degrees for 10-15 minutes.
8. Add powdered sugar to the sour cream and whisk until thickened.
9. Remove the dough from the baking sheet and place it on parchment. Spread with cream and wrap into a roll.
10. Leave in the refrigerator for 3-4 hours.
You can also find more recipes on OBOZREVATEL: