Trending:
Elementary asparagus pie in a hurry: what kind of dough to make it with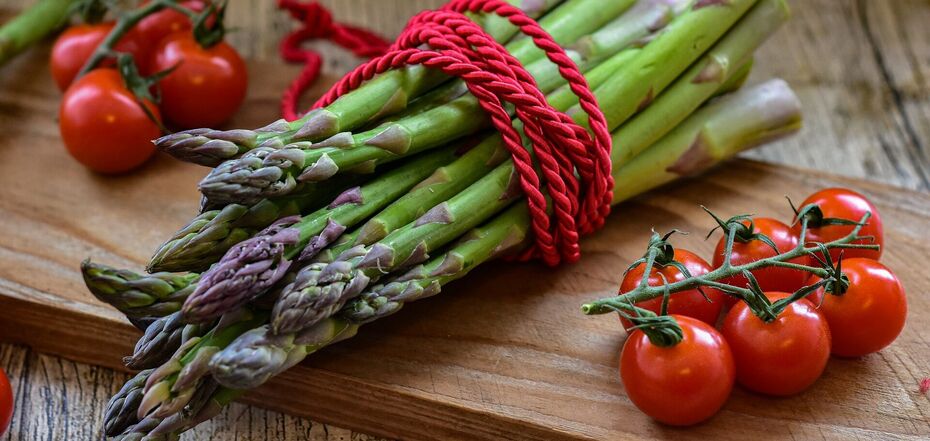 What delicious pie to make with asparagus. Source: pixabay.com
Asparagus season is in full swing. And this is exactly the right healthy product, with which you can prepare really nourishing and very simple dishes. For example, puff pastry. You can just buy the dough and put the filling and sauce on it. It turns out a great option for a tasty snack.
The idea of making puff pastry with asparagus is shared by well-known Ukrainian chef Vladimir Yaroslavskyi(yaroslavskyi_vova) on his Instagram page. The dish turns out very crispy and juicy.
Ingredients:
500 g of unleavened puff pastry
300 g milk
100 g of cream 33%
30 g of flour
30 g of butter
salt, nutmeg
150 g cheddar cheese
500 g asparagus
100-120g bacon, optional
Method of preparation:
1. First, separately bake the dough: on parchment roll out to the size of the baking tray and make punctures with a fork, so that the dough rises evenly.
2. Baking temperature is 180 degrees, time - 20-23 minutes.
3. Heat the butter with the flour until it starts to brown, cool and pour in the milk and cream mixture. Stir vigorously and bring to a boil.
4. Add salt and grate 100g of cheese.
5. Grate the nutmeg. If desired, you can add thyme.
6. Peel the asparagus from the skin.
7. Place the sauce on the prepared pastry, raw asparagus on it, chopped bacon and thyme on top, finish with the rest of the cheese and drizzle with olive oil.
8. Place in the oven for 25-30 minutes at 180 degrees.
Also on OBOZREVATEL you can read the recipes: