Trending:
Delicious pumpkin porridge with millet in a slow cooker: the easiest way to cook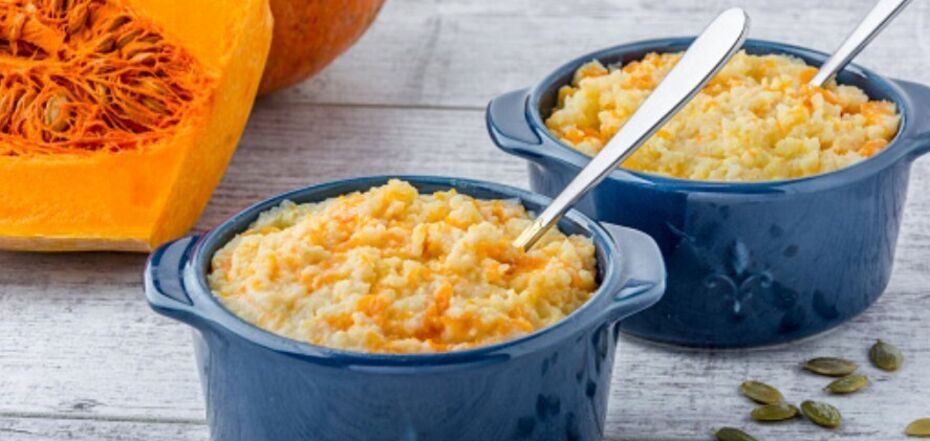 Recipe for pumpkin porridge in a slow cooker. Source: Pixabay
It is in the fall that pumpkin is very fresh and juicy. Therefore, it is worth using it to make delicious and very healthy porridge. And to save time, you can use a slow cooker.
The idea of cooking pumpkin porridge in a slow cooker was published on the Instagram page of a food blogger with the nickname zefirok_recipes . Millet is the most suitable cereal for this dish.
Ingredients:
200 g millet
250 ml of water
500 ml of milk
500 g of pumpkin
2 tbsp of sugar
25 g of butter
cranberries, dried apricots, raisins, to taste
a pinch of salt
cinnamon
Method of preparation:
1. Pour boiling water over the groats for about 5 minutes, and then rinse with cold water until they are clear. This is necessary to avoid bitterness in the finished dish.
2. Peel the pumpkin.
3. Remove the seeds and cut into cubes.
4. Put it in the multicooker bowl (grease it with oil).
5. Now add the washed millet to the pumpkin in the multicooker bowl.
6. Pour water and milk into a bowl, add sugar and a pinch of salt.
7. Select the program for cooking milk porridge and cook for 20 minutes.
8. Add washed dried fruit, cinnamon, and butter to the finished porridge to taste.
You can also find more recipes on OBOZREVATEL: