Trending:
Delicious pumpkin and chocolate pie: how to cook in minutes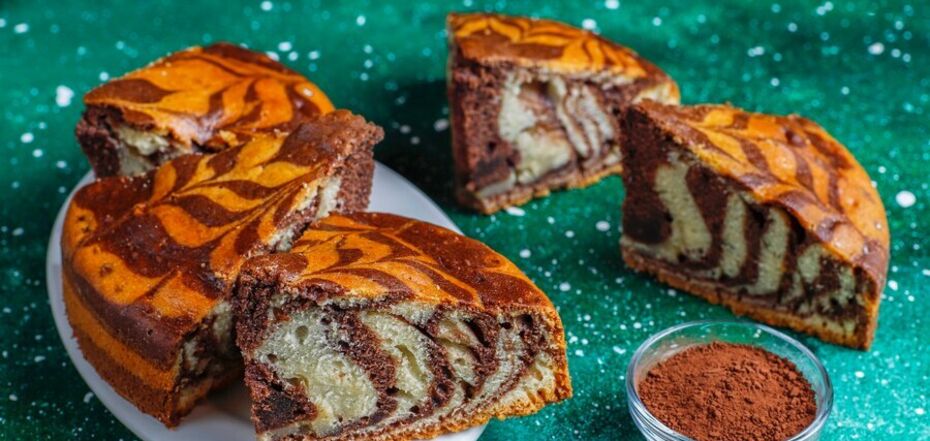 Pumpkin and chocolate cake. Source: freepik.com
Pumpkin and chocolate pie is a delicious dessert that is a source of vitamins, minerals and antioxidants that help strengthen the immune system and improve skin health. So, it's time to cook and enjoy the taste of autumn.
Cook Natalia (talli_sun) shared a recipe for a delicious pumpkin and chocolate pie on Instagram .
Ingredients:
Pumpkin (pulp) - 350 g
Sugar - 100 g
Eggs - 2 pcs
Butter (melted) - 100 g
Salt - 1/3 tsp
Vanillin
Baking powder - 1.5 tsp
Flour - 200 g
Dark chocolate - 1 pc
Cocoa - 1-1.5 tbsp
Method of preparation:
1. Peel the pumpkin, cut it into slices and boil until tender (it should be soft). Take it out of the water, mash it to a puree. Let it cool slightly.
2. Add sugar, salt, vanilla, and mix.
3. Beat in the eggs, pour in the melted butter. Mix until smooth.
4. Pour in the flour and baking powder and mix.
5. Divide the dough into two parts. Add the melted chocolate and cocoa to one part.
6. Spoon into the mold in a random order. Use a wooden skewer to make a pattern and put it in the oven 180* for 35-40 minutes (depending on your oven).
7. Let cool slightly, remove from the mold, and sprinkle with powdered sugar if desired.
You can also find recipes on OBOZREVATEL: