Trending:
Cucumber jars explode: here's why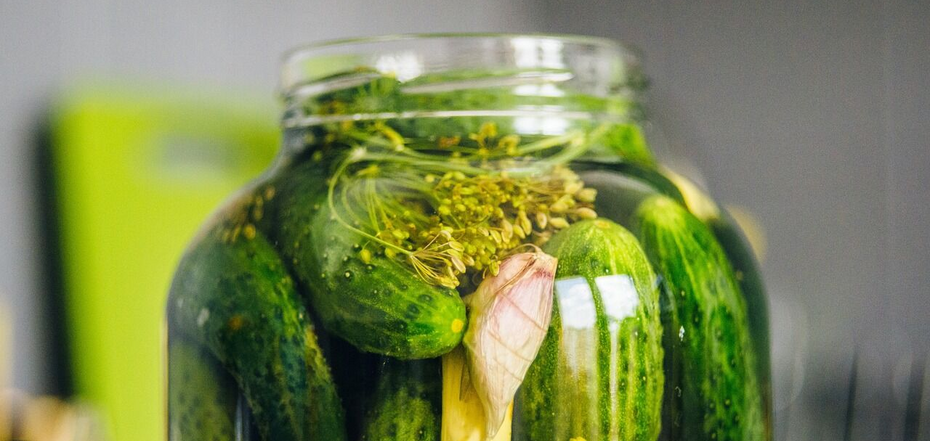 Why jars of cucumbers explode. Source: pixabay.com
Nowadays, everyone is actively preserving cucumbers. And quite often, during this process, such an unpleasant situation arises as jars exploding. This results in a lot of wasted time and spoilt food that could have been eaten fresh.
So, to prevent this from happening, FoodOboz will tell you about the reasons why jars of cucumbers explode. And also how to prepare the preservation so that it can be stored for a long time and be tasty.
Poor sterilisation of jars and lids
One of the main conditions for high-quality canned cucumbers is the absence of bacteria. Therefore, both jars and lids must be sterilised very well. Otherwise, the vegetables will start to ferment. This will cause the lid to inflate and the jar will explode.
The recipe is broken
In no case should you experiment with the recipe, as a violation of the proportions can cause the product to spoil. Particular attention should be paid to the amount of vinegar, as it is the main preservative that helps to keep vegetables well. Many people replace this product with aspirin. Don't forget to keep an eye on the amount of salt and sugar. If there is too much or too little of these ingredients, the cucumbers will not last until winter.
Poor product quality and broken technology
When preserving cucumbers, it is very important to wash all vegetables and herbs well to avoid the ingress of unnecessary germs. Also, pay attention to the variety of cucumbers you choose to preserve and the presence of cracks and rotten areas.
Air getting into the jar
Under no circumstances should air be allowed to enter the jar of cucumbers, as this can lead to the growth of bacteria. To avoid this situation, try to pour the brine into the jar to the very edge. And even if it spills, it's better to be safe than sorry. And if you have cucumbers that are empty inside, it is better not to use them or soak them overnight in cold water and only then preserve them.
Rearrange jars of cucumbers in the cellar immediately after canning
If you put jars of cucumbers in the cellar after canning, this is a big mistake. Be sure to turn the jars of preserves on their lids, and then wrap them in a warm blanket and leave them for a day. Thus, an active pasteurisation process will take place and the preservation will remain of high quality and will be stored for a long time.
You can also find recipes on OBOZREVATEL: