Trending:
Crumbly and tasty millet without bitterness: top 4 secrets of cooking groats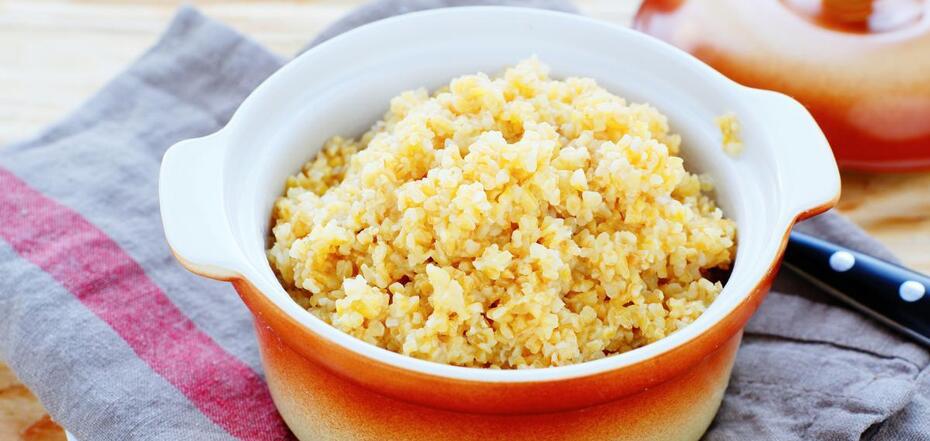 How to cook crumbly and not bitter millet. Source: depositphotos.com
Millet is a useful and budget-friendly cereal that can be cooked in different ways: with water or milk and served with crackers, lard, meatballs or salad.
Often it happens that the groats in the process of cooking begin to become bitter, boiled and disgusting. FoodOboz editorial staff has collected information for you and will share some secrets of cooking, thanks to which millet will be perfect.
Ingredients:
millet - 1 tbsp
water - 3 tbsp
butter - 50 g
sugar
salt
Method of preparation:
1. Boil millet. To do this, pour it into a saucepan and pour 1 tbsp of water. Put on the fire and bring to boil. Remove the porridge from the stove and rinse well under running water.
Secret 1: the grits of millet on the surface are covered with flour and oils. It is they that glue the groats together during cooking and make them bitter. It is because of this that you need to rinse the millet thoroughly and properly.
2. Pour the millet back into the pot, add salt, sugar and pour 2 tbsp of water. Put on medium heat and do not cover with a lid.
Secret 2: it is important to observe water proportions do not need to cover it with a lid for at least a while.
3. Add butter to the porridge 10 minutes after boiling. It should be cut and laid out on the surface of the millet.
Secret 3: add butter to the porridge to make it crumbly.
4. Cover the pan with a lid and turn off the heat. Leave the porridge for 30 minutes.
Secret 4: it is important to let the millet infuse, absorb the rest of the water and swell. The lid does not need to be removed all this time.
5. You can eat porridge 30 minutes later. Bon appetit!
Also on OBOZREVATEL you can find recipes: