Trending:
Crispy dry-salted cucumbers in a bag: can be eaten after 3 hours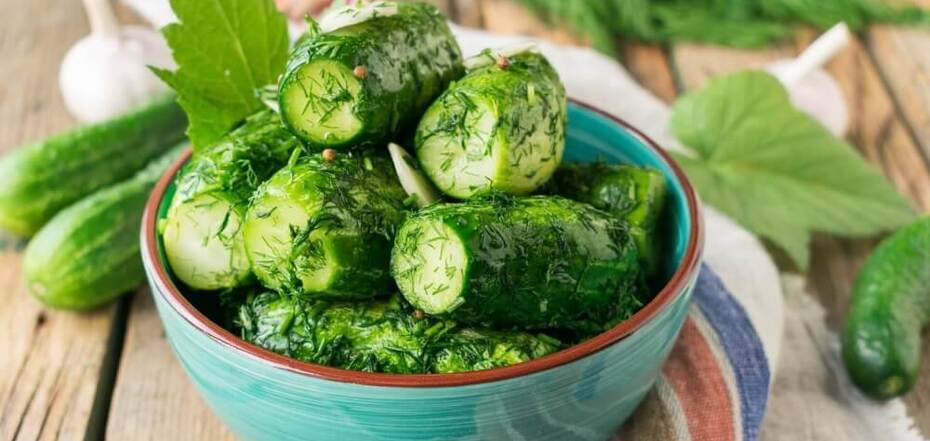 Little pickles in a bag in just 3 hours. Source: niftyrecipe.com
This way of preparing pickles is very versatile, because the vegetable will be ready in 3 hours. In addition, you will not have to prepare any marinades with vinegar and oil. All the components should simply be placed in a bag.
The idea of cooking cucumbers in a bag of dry pickling is published on the page of foodblogger Daria with the nickname recepti_dariko in Instagram. The vegetable turns out very flavorful and crispy.
Ingredients:
cucumbers - 1 kg
salt - 1 tbsp. (if you will eat them the same day, but take less salt if you plan to eat them the next days, only then leave them to salt overnight)
dill - 1 bunch
parsley - 1 bunch
garlic - 1 head
Cooking method:
1. Wash cucumbers, cut off tips, cut in half.
2. Peel garlic, cut in large pieces.
3. Chop the herbs.
4. Mix all the ingredients with the salt in a bag, tie it and shake it well several times.
5. Place in the refrigerator.
6. After 3 hours (or the next day if there was less salt) you can eat. Pickles turn out juicy, crunchy, bright green.
Also on OBOZREVATEL you can familiarize yourself with recipes: